Best Options For Residential Apartment In Rawalpindi
by UPN
May 27, 2019
0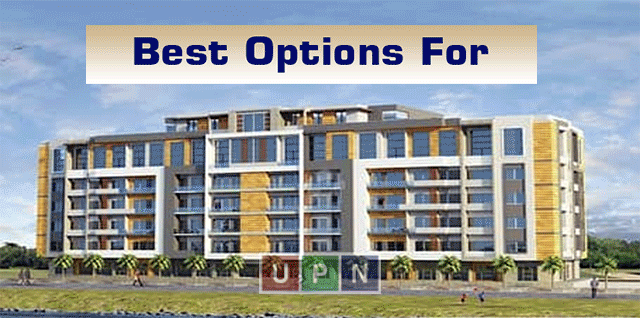 Every person desires a residence that offers all the comfort, luxuries and facilities that he dreams.  That is why there are many projects are developed and also developing to meet the residential demand of the residents in Rawalpindi. A developer coming up with unique yet great ideas and that has started the development race in real estate market of the country.
The residents of Islamabad and Rawalpindi preferred separate houses that are designed just according to personal needs. There are numbers of options are available to choose and that creates confusion to find the best option in residential apartments. So today, UPN is going to share with you the complete details of top residential apartments in Rawalpindi that will for sure become a dream destination for you.
Best Apartments in Rawalpindi Are:
Bin Chiragh Heights
Saqlain Mushtaq
The Address
The Aquatic Mall
Bin Chiragh Heights
Basically, it's a unique mixed-used project in the vicinity of Rawalpindi. It's a project of Jamshaid Khan and Associates. The developers of this project are trying their best to make this project as the hallmark of success. Bin Chiragh Heights offers the best commercial and residential arena.
The project offers the best corporate offices, shops, and luxury apartments in it. Overall, there are 30 shops and 53 spacious apartments are part of this project.
Booking starts from 20% while 36 installments planned for a price plan.
Bin Chiragh Heights is located in Phase-7, Bahria Town. Thus, it is accessible from all the distant areas in Rawalpindi and Islamabad. It offers corporate offices, shops, and apartments. Overall, 30 shops and 53 spacious apartments disclosed now.
Saqlain Mushtaq Heights
It's a new project that would be a symbol of exclusive architecture and modern lifestyle. It's named after the famous Pakistani Cricketer Saqlain Mushtaq. It's a project of Khalid Awan Associates and the developers have developed several residential and commercial projects in Bahria Town before.
Saqlain Mushtaq Heights located at main expressway in Phase-7, Bahria Town. It's an ideal place to live with your family. The project is expanded over 64 Kanals and features 550 apartments in 7 elegant towers. Basically, the plan is designed with 1 Bed, 2 Bed, and 3 Bed apartments. Scenic view of lakeside, swimming pool, well-equipped gym, 24/7 security, and all the modern day facilities are available in it.
Booking of these apartment starts from 20% down payment while the remaining amount is payable in 14 quarterly installments.
The Address
The Address is a mixed-used residential and commercial project. It's a dream project and a great option for every need. It features corporate offices, indoor stylish apartments, and shopping mall. The project is developed by Falaknaz Group. The development group is among the most popular real estate groups of Karachi.
The Address is ideally located in Phase 7, Bahria Town. Its state of the art building is comprised of 7 Floor and the project is expanded over 40 Kanal land. The 3 level Basement is reserved for parking purpose and the other floors of the project present food court, fun land, Shopping area, gym, cinema, and spa.
There are two separate buildings that offer corporate offices and luxury apartments. Lavish apartments are designed with full-proof security and fine services. The booking of the project starts with a down payment of 15%.
The Aquatic Mall
It is a first marine-themed mixed-used residential and commercial venture. The Aquatic Mall would be the world's tallest aquarium project. The project is planned by Al-Bari Group of Companies in association with Green Earth Real Estate and BizVenture Marketing.
Located in the vicinity of DHA and Bahria Town, the project faces Giga Mall in DHA Phase-2. Aquatic Mall presents a food court, shopping mall, corporate offices, water-theme Park, child play area, cinema, serviced apartments, pool and much more.
Lavish Apartments are situated at 7th and 8th level. Booking starts from 25%down payment and the remaining amount will be paid in 16 quarterly installments.
For booking and prices, call Universal Property Network.