DHA Gujranwala Ballot Number Lookup – Check Your Ballot Number
by UPN
March 18, 2018
22 Comments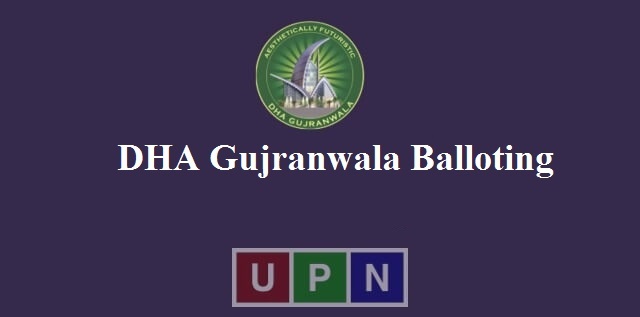 After a couple of months, data entry of DHA Gujranwala application forms for 5 Marla plots have been completed. A welcome update about DHA Gujranwala balloting has received as after compiling and sorting all entries, Ballot Numbers have been allotted to all application forms. It's obvious now that DHA Gujranwala Balloting will took place either in end of March or in earlier days of April. To make it happen as soon as possible, DHA Gujranwala Ballot Number Lookup service is now available online to find out balloting number against your application form.
DHA Gujranwala Ballot Number Lookup
All applicants of 5 Marla plots of DHA Gujranwala have been directed to check their ballot no/application status online via Ballot Number Lookup. It is a very easy, one-step procedure to search your ballot number against by entering your CNIC or NICOP number in case you are an overseas applicant.
Instructions for DHA Gujranwala Ballot Number Lookup
Log on to DHA Gujranwala official website and click the tab Ballot Number Lookup colored red on the right side.
A search box will open to enter your CNIC or NICOP number. Fill that field with the desired information and click the Find Ballot No.
Ballot No and other credentials against the CNIC/NICOP provided will appear at the bottom of the page.
In case if your ballot number is not found and the search result doesn't show any record against your info, then click Submit Query to report this issue.
Details of DHA Gujranwala Ballot Code
The ballot number will be included in the balloting and will appear in the lookup with ballot code. This ballot code is basically is categorization of applicants to differentiate who applied for 5 Marla plots detailed as under.
DGP – General Public
DOP – Overseas Pakistanis
DGS – Serving/Retd Defence/Govt/Semi Govt Employees
DSC – Senior Citizens
In you have not found your name or found any difference in your record or an issue with reorganization of CNIC/NICOP,  you can contact through any of the number given at their website.
The allotment of Ballot number is a major step towards DHA Gujranwala balloting and sooner all 5 Marla files will get plot numbers.
For more information and latest updates, please keep visiting Universal Property Network (UPN).