DHA Gujranwala Plot Booking – Step by Step Guide
by UPN
December 31, 2017
14 Comments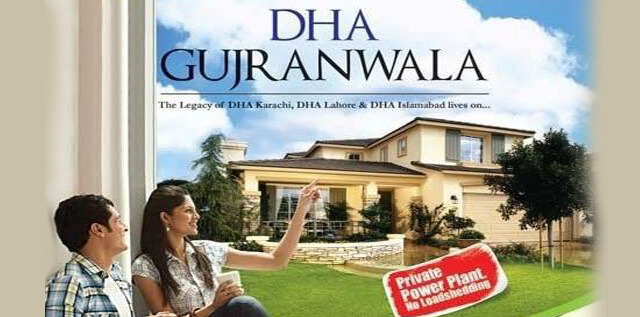 Recent launch of 5 Marla DHA Gujranwala plots booking has created a frenzy like situation among prospective buyers. People are on a look out for booking forms and credible information regarding booking process. Not only Pakistani residents but overseas Pakistani are finding it hard to book DHA Gujranwala plots. Here is a step by step guide that will help all potential buyers to submit their booking applications before the official deadline of January 15, 2018.
DHA Gujranwala Plots For Pakistani Residents
A quota system has been introduced for DHA Gujranwala plots that are offered recently for booking. Plots will be distributed as per following weightage
General Public – 80%
Serving/Retired Defence Persons & Gov. /Semi Gov. Employees – 7%
Senior Citizens – 3%
Now that you know the details of quota system for DHA Gujranwala plots, here is the step by step guide to book your plot.
Download and print out booking form (DHA GUJRANWALA BOOKING FORM HERE) for DHA Gujranwala plots
Fill out the form with required information
Don't forget to tick the required category of customers that you belong to.
Attach a personal photograph and CNIC photocopy along with booking form. In case you want to apply against a service personnel quota, do attach photocopies of Service Certificates / Discharge Book or retirement Order
Submit Rs. 3,000 as Processing Fee for your booking application. This amount is non-refundable.
Processing fee and Booking form are being collected in authorized branches of Askari Bank, UBL, Bank of Punjab and Soneri Bank.
DHA Gujranwala Plots Booking For Overseas Pakistanis
10% special quota has been allotted for overseas Pakistanis in the new booking of DHA Gujranwala plots. Although the registration process is more or less same for them as well, but there are two ways by which they can submit their booking applications.
First, they can ask a Pakistan based relative to submit the booking form and deposit processing fee on their behalf. Secondly, they can download the booking form, follow all the above stated steps and send the booking form along with proof of processing fee submission via courier to DHA Gujranwala management. It is important to remember that overseas Pakistanis need to attach photocopies of passport with exit stamp and entry to residing country & NICOP along with booking application.
Overseas Pakistanis can deposit Processing fee through wire transfers using following details:
Askari Bank – IBAN: PK36ASCM0001720100578913
Branch Code: 0172
SWIFT Code: PKKASCM
Soneri Bank – IBAN: PK34SONE0030802040015030
Overseas Pakistanis will have to send their booking application on following mailing address via courier:
DHA Gujranwala
Near Chenab Gate
Main GT Road, Gujranwala Cantonment, Punjab, Pakistan
The price of 5 Marla DHA Gujranwala Plots is set at Rs. 2,000,000. 2-year payment plan coupled with a golden location near to Gujranwala Cantt and Main G.T. Road makes it a worthy investment opportunity.
For further information regarding DHA Gujranwala or timely updates about other real estate projects of Pakistan, kindly sign up for our free newsletter.