DHA Gujranwala Transfer Offices May Open in Lahore, Islamabad and Karachi
by UPN
May 18, 2018
0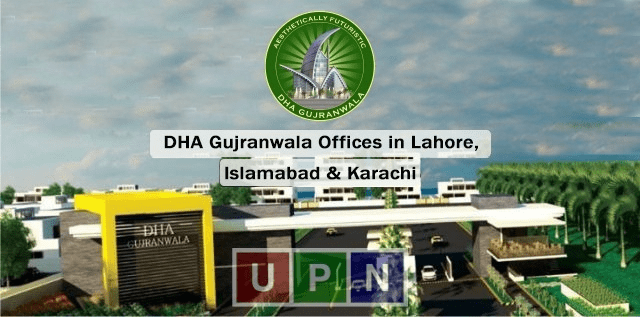 DHA Gujranwala got overwhelming response for 5 Marla plots booking from all across the country and even from overseas Pakistanis. Since then to balloting that took place last month, it remained talk of the town in property market. Now when the balloting phase is over and installment plan is about to start, these 5 Marla plots re-sale is on the cards. In future, this process will be on peak as investors will want to get instant gain out of their investments. In order to facilitate their customers in above mentioned context, DHA Gujranwala management is planning something out of the box.
DHA Gujranwala Transfer Offices
As DHA Gujranwala plots' holders are present in different areas (cities), there is need of its sub offices in a couple of cities. DHA Gujranwala is considering opening of transfer offices in Lahore, Islamabad and Karachi to facilitate its customers. Though nothing has been officially disclosed in this regard but it will bring ease to pursue transfer procedures for customers in their respective or nearby cities. The transfer of files will be at its peak in the upcoming months and these sub-offices will lessen the workload of head office.
DHA Gujranwala Transfer Office Lahore
DHA Gujranwala is a chapter of DHA Lahore and it is highly expected that DHA Gujranwala Transfer Office Lahore will be located inside it. Just like DHA Multan sub office opened in its territory, DHA Gujranwala sub office of Lahore will not be located outside it.
DHA Gujranwala Transfer Office Karachi
We are not too sure about the location of DHA Gujranwala Karachi office and unable to give a hint in this case. A couple of projects of DHA are in developing phase in Karachi including DHA City Karachi and most likely its Karachi transfer office will be set up in either.
DHA Gujranwala Transfer Office Islamabad
The Islamabad sub-office of DHA Gujranwala will be helpful in sorting matters for those investors who are residents of capital city or nearby areas.
DHA Gujranwala Office Ramadan Timings
DHA Gujranwala main office is serving its clientele as usual and in Ramadan and the operational hours will be from 09:00 AM to 3 PM (Monday to Friday).
For latest updates about opening date, location and operations of DHA Gujranwala offices in Lahore, Karachi, and Islamabad, keep visiting Universal Property Network (UPN).