DHA Gujranwala Invites EOIs for Town Planning Services
by UPN
March 5, 2018
0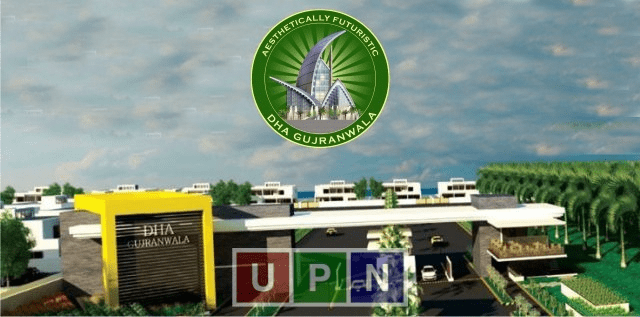 DHA Gujranwala is set to emerge as a state-of-the-art residential project and it is trending high in the property market of the region. In the booking phase of its 5 Marla plots, buyers' response was incredible and even a huge number of overseas Pakistanis also submitted applications. All applicants are now waiting for DHA Gujranwala balloting date which will be announced soon. Meanwhile, the administration is all set to make it a housing complex of diverse range for which it requires impressive town planning. The management is now hiring a consultant firm for town planning of project and called for expression of interest via press advertisement.
DHA Gujranwala Town Planning
DHA Gujranwala has invited expression of interest (EOI) from reputed consultant firms in order to carry out a detailed study of the project. The consultant firm will have to cover technical, financial, legal, environmental and conceptual design mainly in its detailed study.
Scope of DHA Gujranwala Town Planning
DHA Gujranwala has outlined the scope of Town Planning project under each main category.
Technical: Under this category project need, market and competition, scope of the town planning services and phasing schedule would be highlighted in detail.
Legal: Obtaining approvals, NOCs and permissions from the concerned authorities for this project is part of the legal requirement.
Financial: The detailed estimates in each category required for town planning including supervision of tender documents and bidding process is included in this category.
Conceptual Design & Architecture: Civil, mechanical, electrical engineering, sanitation, telecommunication, and landscaping are included in this category. Coordination with contractors from pre-construction to completion phase is added in the tasks and design can be reviewed at multiple stages. The residential commercial divide and other amenities also fall in this category.
Environmental:  DHA Gujranwala wants to make it environment-friendly housing project in accordance with latest environmental standards. Ensuring this aspect will be a prime responsibility of consultant firm.
Firms Eligible for DHA Gujranwala Town Planning
DHA has made its debut in Gujranwala city through this mega project and doesn't want to leave any stone unturned for it. The highly experienced firms are eligible which have at least 15 years of experience in developing and implementing Town Planning projects of least 20,000 kanals.
Last Date of Submitting EOI/Applications
The last date for submitting EOI requesting for proposal is 15th March and the Town Planning service contract will be awarded only after completion of due process.
With this latest update, DHA Gujranwala development does not seem far away and soon after balloting it will move on to the next phase.
For latest updates and information, please subscribe our newsletter.