DHA Gujranwala Infrastructure Development to Start Soon
by UPN
March 8, 2018
0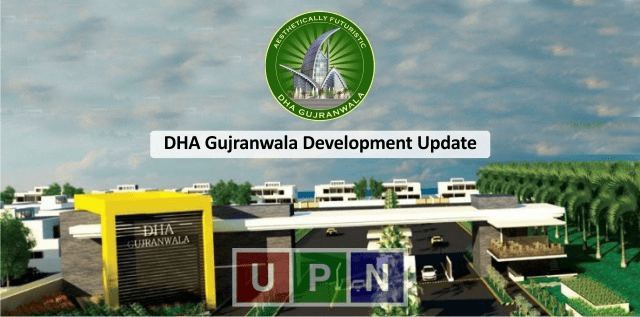 DHA Gujranwala is first project of Defense Housing Authority (DHA) in the city to provide modern living to its residents. The beginning has been incredible for this society in terms of unprecedented response received in the booking phase. Now when majority of buyers is waiting for balloting of DHA Gujranwala 5 Marla plots, the management has started finalizing matters pertaining to development. First, expression of interest (EOI) invited for DHA Gujranwala Town Planning and now it quickly moved on to the next step which in pre-qualification of contractors.
DHA Gujranwala Infrastructure Development
The administration of DHA Gujranwala has expedited its efforts to start development work on site. Soon after inviting applications for town planning, now it has called for profiles from contractors/firms for pre-qualification. The notice in this regard was published in a leading newspaper recently mentioning evaluation criteria and pre-requisites in detail.
Last Date for Submitting Application for Pre-Qualification
The interested firms/contractors fulfilling the mentioned criteria can submit their application for pre-qualification along with required details by 15th March, 2018.
DHA Gujranwala Development – Positive Sign for Future
From hiring of consultant firms and contractors, it is obvious that DHA Gujranwala development is going to start soon. However, it is in initial stage on papers but will be a major plus for its market in future.
DHA Gujranwala Balloting
A vast majority is now looking for balloting of 5 Marla plots of DHA Gujranwala and its date has not been announced yet. In mega projects of such high value, this kind of processes takes time more than usual. Not only locals applied for DHA Gujranwala 5 Marla Plots but a huge number of applications received from overseas Pakistanis, so data sorting is in process.
As we all know that DHA Gujranwala is one of three ongoing chapters of DHA Lahore. The development work in other two DHA Multan and DHA Bahawalpur is continued on equal pace with undivided attention. It is just a matter of time when Gujranwala chapter would enter into development phase after balloting, so keep your fingers crossed.
For latest updates and information, please subscribe to our newsletter.