DHA Multan Balloting Most Likely In 2019 – DHA Multan Location, Prices, Payment Plan and Development
by UPN
July 26, 2018
0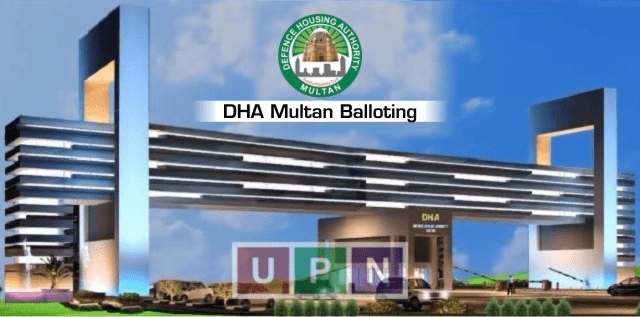 Last week, DHA Bahawalpur was abuzz for the expected balloting before the end of this year. The administration also asked customers to get their allocation letters ready to be eligible for balloting. In wake of this context, DHA Multan ballot was being discussed as both projects are chapters of DHA Lahore. The expected time frame was being predicted in property circles and we got different views and perspectives on it. At the moment, we cannot confirm anything about the ballot but some reliable sources have hinted about it.
DHA Multan Balloting This Year
The assumption of DHA Multan balloting in the first quarter of 2019 was earlier predicted but now it seems to be held a bit earlier. According to the credible sources, DHA Multan balloting will likely to take place this year and it can be before or after DHA Bahawalpur balloting. However, customers will be informed officially in this regard when the time will come. The eligibility criteria and other details will also be explained and management will make sure more and more files will be balloted in this balloting. So DHA Multan balloting in 2018 is now on the cards and soon we will receive any further development about it.
DHA Multan Improving Customer Relationship Management
Recently we have updated about the initiative of DHA Multan as it set up a call centre for improving customer relationship management. A training session has been organized to train customer service representatives and to provide effective customer care service. The initiative emphasizes DHA Multan's 'Customer First' policy.
Impact of DHA Multan Balloting
DHA Multan balloting does not seem to be too close as promised in 2018 but it would create a greater impact on its property market. The prices will go up wards as the market will get fast in the upcoming days as per expectations.
For more information and details, keep visiting Universal Property Network (UPN).