DHA Multan Balloting Expected in First Quarter of 2019 – DHA Multan Balloting Latest Update
by UPN
July 20, 2018
0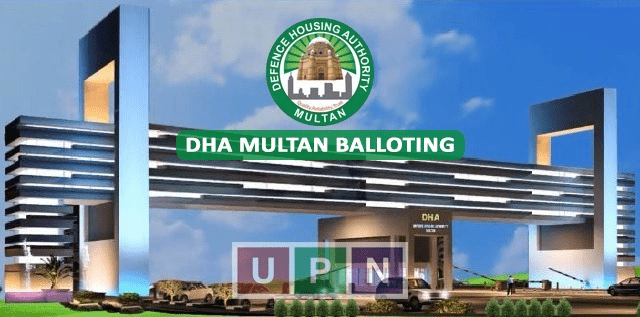 The development work in DHA Multan and DHA Bahawalpur are continued at steady pace with equal and undivided attention. The recent update of DHA Bahawalpur balloting before the end of 2018 is being welcomed by all circles. The expected time frame for DHA Bahawalpur balloting has been given and the clients have been requested to get their allocation letters ready. With this major development we can expect that DHA Multan ballot is not too far away as both these projects are chapters of DHA Lahore.
DHA Multan Balloting in First Quarter of 2019
If the things go as planned and DHA Bahawalpur balloting takes place in the given time frame, DHA Multan ballot will be the next milestone to achieve. Already a number of files holders of this project are waiting the location ballot for quite some time. We can anticipate that DHA Multan balloting will most probably takes place in first quarter of 2019 in February or March.
DHA Multan Recent Developments
In the past few days, DHA Multan has signed a contract with Sir Nick Faldo for designing 18-holes Signature Golf Course. In the meanwhile it is on way to establish a call centre to provide a better experience to customers.
Pre-Qualification of Contractors for Signature Golf Course
To design and establish a Championship Signature Golf Course, Diving Range and Golf Academy, DHA Multan invited EOIs from experienced firms. The details for qualification and main criteria have been mentioned in the advertisement as well. It shows the management is focused to undertake these prestigious projects for the residents.
Call Centre for Customer Relationship Management
In its main Commercial Office, DHA Multan intends to set up a state-of-the-art call center for impeccable customer services for clients. For this purpose, it has invited expression of interest from suitable firms who have experience to handle such matters in professional manner.
For more details and updates of real estate, keep visiting Universal Property Network.