DHA Multan MoU Signing for Golf Course and SICAS Campus Groundbreaking
by UPN
July 3, 2018
0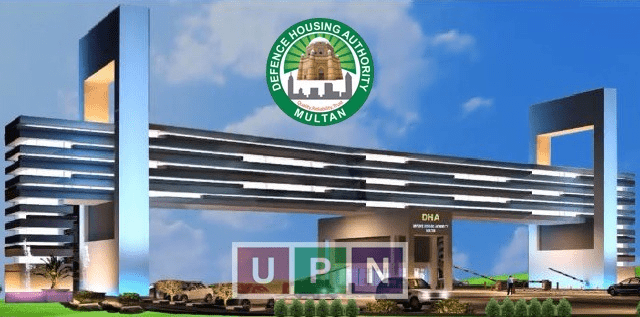 With the development and construction works continued in DHA Multan, the administration is now focusing on other features of this project. Being a large residential community based on effective town planning, it has to provide quality educational facilities for its residents. For active lifestyle, sports and recreational facilities are must to have and DHA Multan has promised a signature golf course for people living there. Now it is time to fulfill those promises as management is done with official signing ceremony for Signature Golf Course and foundation stone of SICAS Campus has been laid down.
DHA Multan Signature Golf Course – Official Signing Ceremony
DHA Multan and Sir Nick Faldo have signed a mutual agreement for the development of country's first ever Signature Golf Course. Sir Nick Faldo and his team would provide design, consultancy services along with supervision of the project. The ceremony took place in London and development will start soon after all matters will be finalized.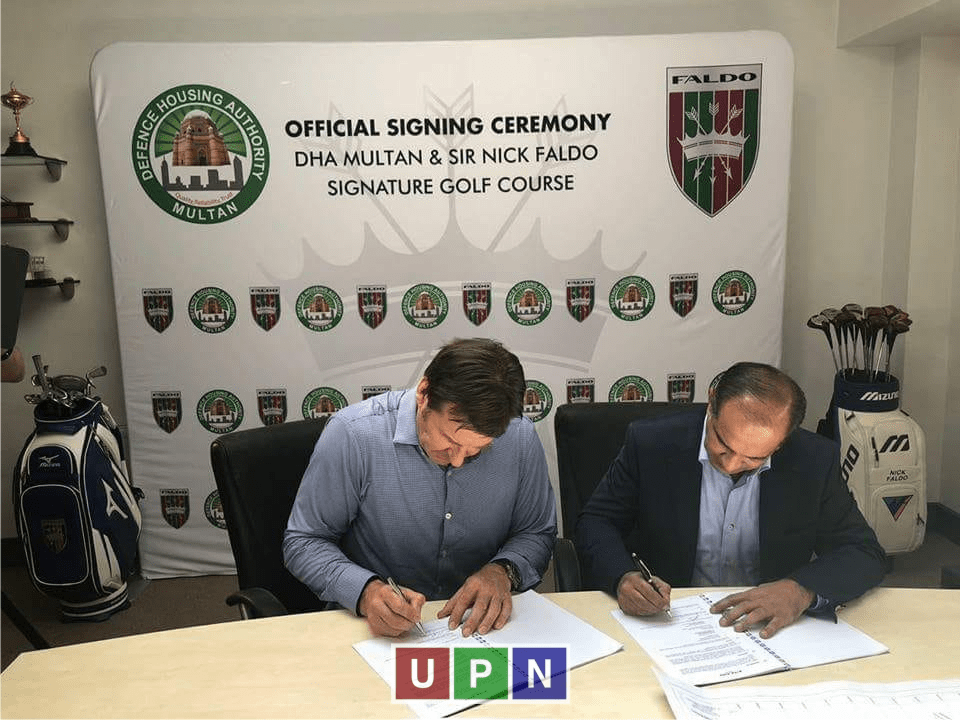 DHA Multan Signature Golf Course Location
The location of 18-holes DHA Multan Golf Course will be alongside 300 ft Main Boulevard. Once inhabitation starts here in this mega project, this golf course would be a major attraction for all.
DHA Multan SICAS Campus Ground Breaking Ceremony
SICAS, one of the most renowned school networks, had announced to launch its Kids Campus in DHA Multan earlier and today its foundation stone has been laid down. The ceremony took place today at Bosan Road Gate in the presence of Brigadier Muhammad Nadeem Aslam, Project Director DHA Multan. Profession Dr. Ahmed Ijaz Masood (Vice Chancellor, Nishtar Medical University) graced the occasion as Chief Guest. With years of academic excellence and will serve quality education to kids from Pre-school to Grade 5 and first session will start in next year.
For more information and latest updates, please keep visiting Universal Property Network (UPN).