DHA Multan Villas Cell and How to Check Application Status Online – Update
by UPN
September 17, 2018
2 Comments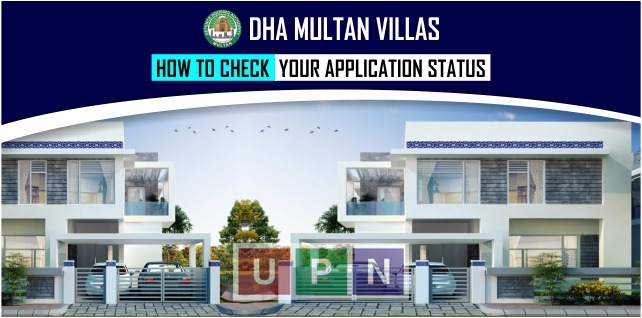 DHA Multan Villas is getting overwhelming response in the booking phase which is beyond expectations. Thousands of applicants are in process to submit their booking application form and still a couple of weeks left in deadline. This speaks volume of the massive appeal of DHA Multan Villas among local and overseas clients. For successful registration of all applicants, the procedure and all information has been provided on DHA Multan's official website. Now the management is receiving manual application forms in a DHA Villa Cell of DHA Multan.
DHA Multan Villas Cell – Important Information
DHA Multan management has informed all those who want to submit booking application form manually should send it addressing 'DHA Villa Cell'. This development of DHA Villa Cell came after booking application forms kept coming in huge numbers.
DHA Multan Villas Application Status
All those who have submitted their application either manual or online can check their application status by following these steps.
Log on to DHA Multan official website and click the blue tab of 'Check Application Status Online'.
Enter Your CNIC/NICOP in the respective field followed by the code below and click 'Submit'.
The Screen will display the current status of your application.
DHA Multan Villas Down Payment Submission
Once the application form submission meets its deadline, the wait for DHA Multan Villas balloting will start right away. DHA Multan Villas balloting will be held in the end of October and then the next big step would be of down payment submission. A lot of applicants want to know that in how many days they will have to submit down payment amount. The successful applicants will have to pay down payment within 30 days of balloting which is fair enough for all.
DHA Multan Villas (Total Number of Villas)
A total of 556 DHA Multan Villas will be balloted and let see who gets it in the end. However the applications are pouring in and being accepted by the management. The final count of applications will be out after 28th September and it will be electronic ballot to uphold transparency.
DHA Multan Villas Possession
DHA Multan Villas affairs are in the initial stage but a vast majority wants to know if any time frame given for possession. We will keep you updated if any official information surfaces for DHA Multan Villas possession.
For more information and updates, keep Universal Property Network (UPN).