DHA Phase 6 Lahore Latest Plots Prices and Updates
by UPN
October 27, 2022
0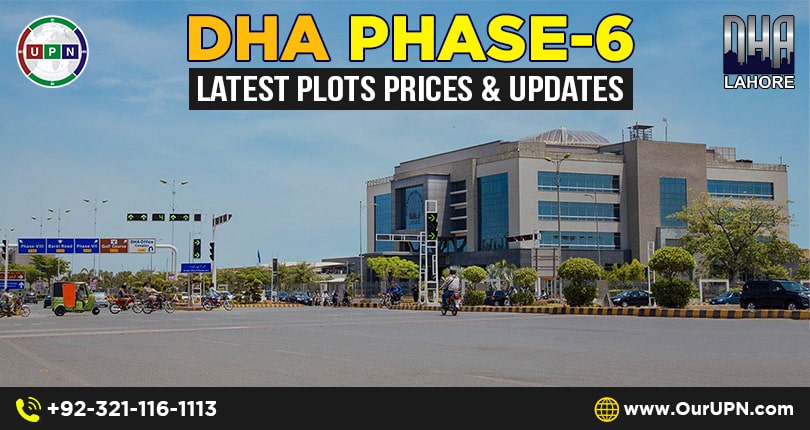 DHA Housing Societies hold significant importance in the real estate sector of Pakistan, especially in Lahore. A large number of buyers and investors have shown their interest in DHA Phase 6 Lahore, DHA Phase 7, and DHA Phase 8. These phases of DHA are popular among people for offering the best price properties for sale. Featuring smart planning and state-of-the-art development, DHA Lahore is a dream place to reside in. It's a graceful choice for buying plots, including the ideal residential areas, commercial facilities, other living amenities, and more.
DHA Phase 6 Educational Facilities
The Millennium Universal College
School of Sciences and Engineering
Lahore University of Management Sciences
From residence to investment, DHA Phase 6 is a high-level project you should surely consider. For further details, including the society's location, plot sizes, prices, and investment potential, please keep on reading!
DHA Phase 6 Lahore Map Location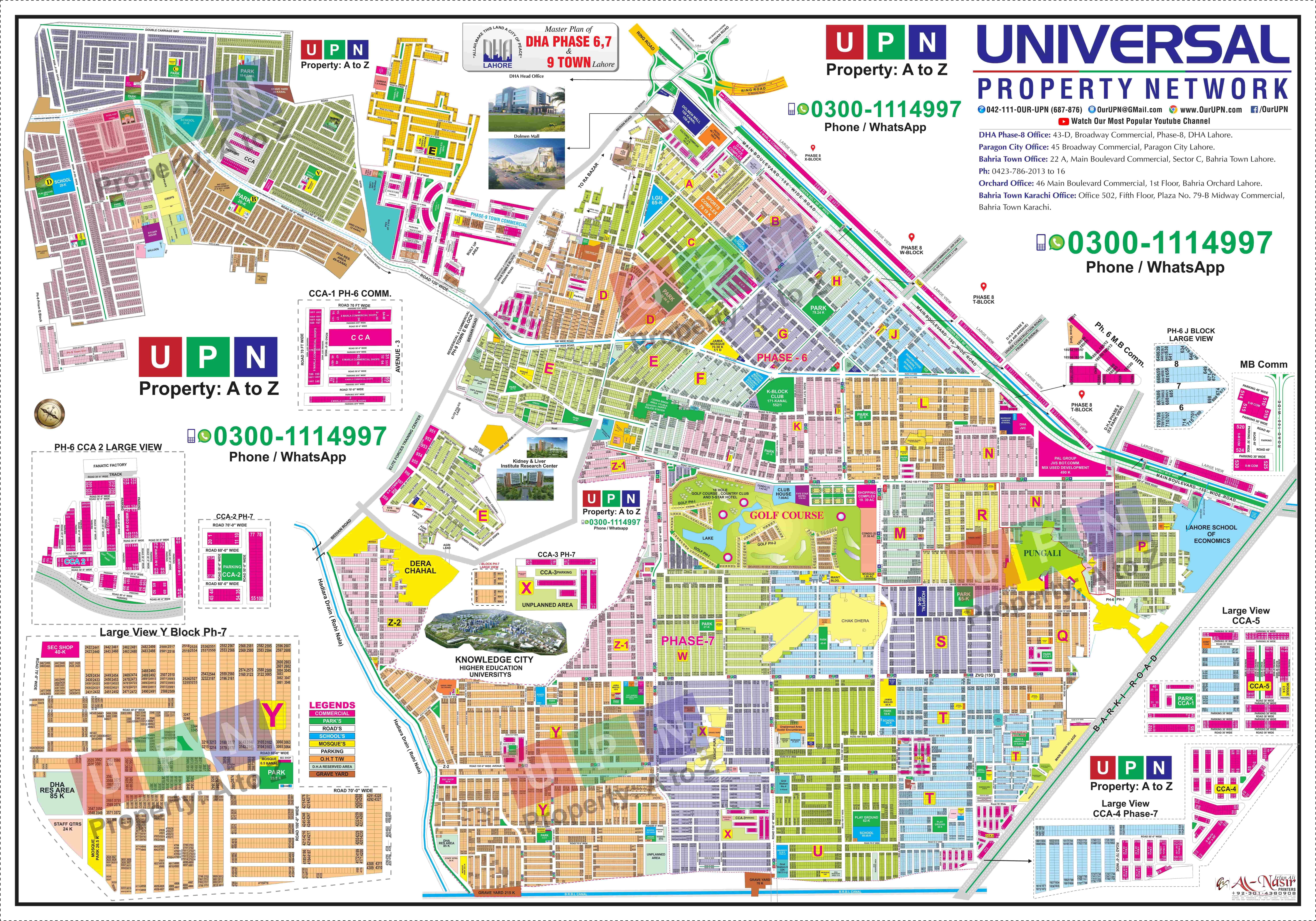 Phase 6 of DHA Lahore has a prominent and easily accessible location. This society is developed at a prime location that is easily accessible from multiple routes. The actual location of this place is between Barki Road and Bedian Road, Lahore. Moreover, this appealing residential project is connected to DHIRA, Defence Raya Golf Resort, Hera Shingwala, and Lahore Ring Road. Also, DHA Phase 5 and DHA Phase 8 are located adjacent to this project. Several top-class developments, including LUMS, one of the best management schools, are close.
Blocks in DHA Phase 6
This appealing housing society is beautifully designed and exceptionally developed as per the latest standards and trends. It features 13 blocks, namely A, B, C, D, E, F, G, H, J, K, L, M, and N. Most of these blocks are developed and offer the best residential and commercial properties for sale. On the other hand, the remaining development work is progressing speedily.
Plots for Sale in DHA Phase 6
DHA Phase 6 Lahore plots for sale include:
5 Marla Residential Plots
7 Marla Residential Plots
10 Marla Residential Plots
1 Kanal Residential Plots
2 Kanal Residential Plots
Commercial Plots
Only a couple of years back, DHA Phase 6 was among the budget-friendly options for residence and investment. Undoubtedly, it is designed similarly to the other phases of DHA, but due to less construction, it was considered perfect for investment only. But after the speedy development: yes, 80-85% of the total land area is developed, and the demands are increasing rapidly.
DHA Phase 6 Lahore Latest Plots Prices
The prices of property in Pakistan are increasing day by day. But still, DHA Phase 6 offers heart-winning, profitable plots in different categories. You can purchase these plots at the following prices:
5 Marla Plots Prices
These high-in-demand plots are fully developed and available with possession. 5 Marla plots prices are starting from 1.65 crores to 1.80 crores. One can confidently buy these plots to meet his residential or investment needs.
10 Marla Plots Prices
This is the second-best, hot-selling plots category in DHA Phase 6 Lahore. These 10 Marla residential plots can be purchased at the starting price of 1.90 crores. On the other hand, the rates go high, up to 3 crores.
1 Kanal Plots Prices
If you are searching for spacious plots for sale in DHA Phase 6, invest in 1 Kanal plot. These plots are available at a starting price of 4.25 crores. The prices for the plots are different per location.
2 Kanal Plots Prices
Another appealing option to construct your dream house in DHA Phase 6 Lahore is 2 Kanal plots. These plots are available at the amount of 8 crores. However, the rates are different as per the block and plot's location.
The commercial plots prices in DHA Phase 6 Lahore start from 10 crores and go high up to 40 crores.
Facilities Available
DHA Lahore is renowned for its properly thought infrastructure and top-notch amenities, such as high-level security, large commercial districts, and an abundance of green spaces. Like other phases, DHA Phase 6 features all the amenities and conveniences rare in other housing societies. We've listed a few of the community's features below to provide you with additional information on amenities you will enjoy!
High-Level Security
One of the best security services is available throughout this whole phase to guarantee the protection of its residents. A full monitoring system and a staff on patrol keep an eye on any suspicious activities nearby.
Top-Level Educational Facilities
Schools, where their children can receive a good education, are one of the amenities that many people search for in a housing community. The following are a few of the area's most renowned colleges and universities available for the residents of DHA Phase 6:
The Millennium Universal College
School of Sciences and Engineering
Lahore University of Management Sciences
Heart-Winning Entertainment Facilities
World-class entertainment options are offered for both adults and children at DHA Phase 6. Residents can play golf at the Defence Raya Golf Resort, one of the best in any residential area.  Additionally, Phase 6 includes a variety of shopping centers and tourist attractions that are nearby in the DHA Housing Societies.
Beneficial Media Facilities
The hospitals, clinics, and laboratories in this DHA area are among the best in the country and are equipped with cutting-edge medical technology and professionals who have received massive experience. Additionally, this society is adjacent to Shaukat Khanum Laboratory. Along with support workers, these healthcare facilities have some widely esteemed doctors.
DHA Phase 6 House for Sale
Restaurants and Café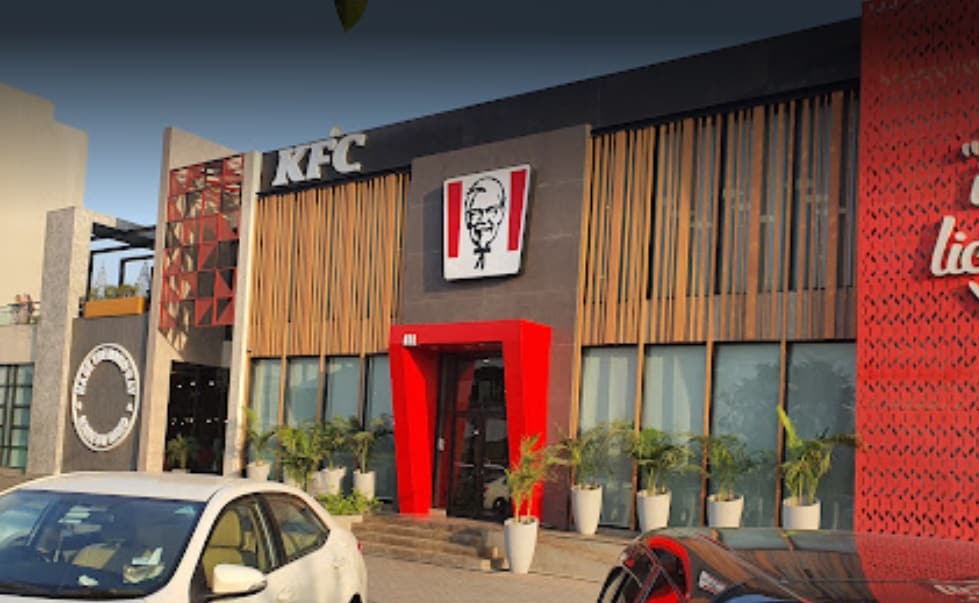 The neighborhood is home to various eateries that provide fine and casual eating. Gloria Jeans, KFC, Mocca, and Kitchen Cuisine, among others, are a few of these. In this phase of DHA, you may also find restaurants serving a variety of cuisines, including Italian, continental, and Asian.
Best Shopping Places
The locals can discover all the well-known brands as well as grocery stores in a range of markets and shopping centers. Everything you require is conveniently available under one roof.
Final Words
DHA Phase 6 Lahore is a perfectly planned, modern gated community with all the top-notch attractions and amenities. Here buying plots is beneficial for both residence and investment gains. You can invest in to enjoy the heart-winning facilities with your loved ones. On the other hand, the investment will also grow as the plot prices are still reasonable.
FAQ's
Please contact us through WhatsApp, web form, or visit our Youtube channel for further assistance.