Diamer Bhasha Dam Construction
by UPN
December 10, 2019
0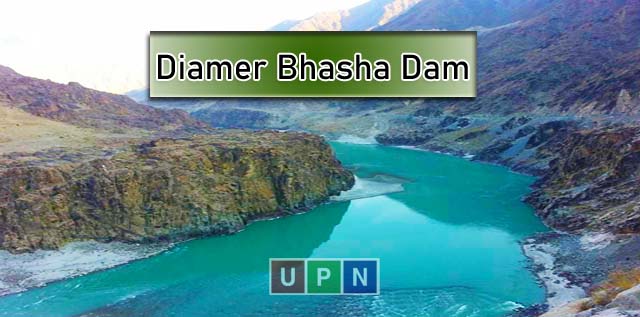 Diamer Bhasha Dam is a concrete-filled gravity dam, currently it is in the preliminary stages of construction. Located in the River Indus in Kohistan District, Khyber Pakhtunkhwa. A committee has been formed by Supreme Court to review work progress on Diamer Dam. The committee is set to present a report on the subject within 3 weeks.
Recently, an important meeting was held today at ICDBMD Secretariat Islamabad for reviewing progress on both Dam projects (Diamer Bhasha Dam & Mohammad Dam). The meeting presided over by Pakistan Water and Power Development Authority (WAPDA) / ICDBMD Chairman Lt Gen Muzammil Hussain (Retd).
While Chief Justice Mr. Saqib Nisar has announced a donation of PKR 1mn for the cause, he also formed a committee under the chairmanship of Water and Power Development Authority (WAPDA) Chief to monitor work progress as well as an account to collect funds for the project. Buying a plot:
Location:
On Indus River near Chilas (Khyber Pakhtunkhwa & Gilgit-Baltistan), 315 km u/s from Tarbela Dam and about 40 km downstream of Chilas Town.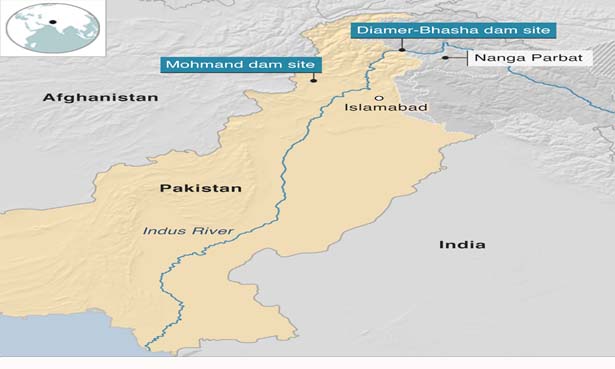 Location Cont…
More precisely, project is located on Indus River, about 315 km upstream of Tarbela Dam, 165 km downstream of the Northern Areas Capital Gilgit and 40 km downstream of Chilas.
Salient Features
This will be a Roller Compacted Concrete (RCC) Dam
Expected completion time is 14 years
Gross storage capacity is expected to be 8.1 MAF (Million Acre Feet)
Height of the Dam will be 272m
Live storage capacity will be around 6.1 MAF
Gross power generation capacity is estimated at 4,500MW
Estimated cost of the project is USD 15bn
Diamer Bhasha Dam – Features
| | |
| --- | --- |
| Dam Type | Roller Compacted Concrete (RCC) |
| Dam Height | 272 m |
| Storage Capacity (Gross Weight) | 8.1 MAF |
| Live Storage Capacity | 6.4 MAF |
| Power Generation | 4,500 MW |
| Executed by | WAPDA |
| Expected Completion | 14 years |
| Estimated Cost (USD) | 15bn |
Source: WAPDA and AHL Research
 Current Status:  Land acquisition in progress (initial stages).
Work Progress:
Construction of Project Colony, Model Village, Roads, Confidence Building Measures and Valley Roads are in progress.
Certificate for commencement of services of the Company from SECP is in process.
Consultants for reviewing evaluation of prequalification applications, bidding documents, and evaluation of bidding has been appointed
Procurement process for Consultancy Services is in process.
Dam Funding: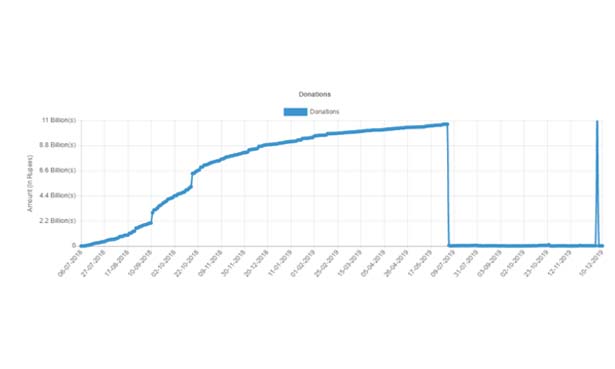 Share of Pakistan in IDA fund is around USD 500mn
International Development Agency (IDA)
International Bank for Reconstruction and Development (IBRD)
Pakistan is facing challenges regarding finances for Diamer Bhasha Dam amid its location in Gilgit Baltistan along with depleting foreign exchange reserves.
Government has allocated PKR 24bn for land.
Furthermore, Government of Pakistan is also negotiating with China regarding the financing of the project.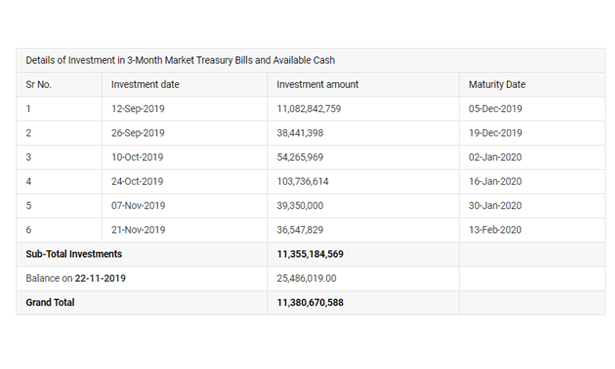 Key Challenges:
Area of the dam would form part of both KPK and Gilgit Baltistan. Which would lead towards differences between the province and administrative territory.
Land ownership will a major hurdle.
It would also not be an easy task to move heavy machinery in Gilgit Baltistan
Financing of the project from World Bank and other donors is difficult amid location