Earn Money with Short Term Investment (Latest Details)
by UPN
August 6, 2021
0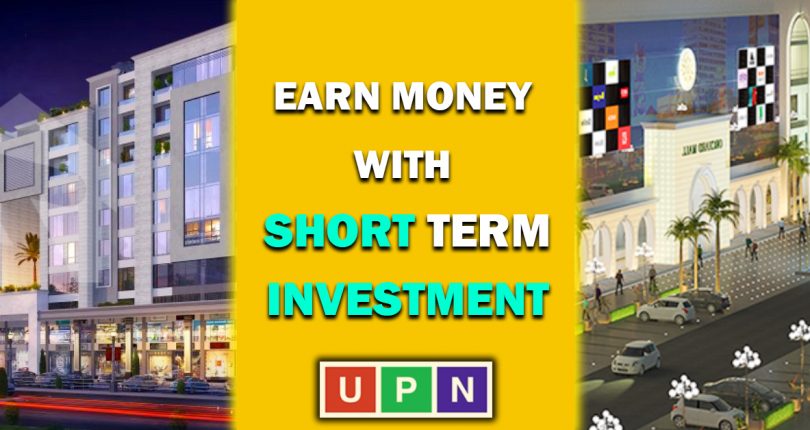 Earn Money with Short Term Investment
All investors desire to earn money with short term investment in real estate. They want to maximize their minimum investments with huge profit gains. A short term property investment that returns with maximum returns with no risk of losing capital is known as "the best real estate investment."
However, every investor's investment is based on different considerations. Suppose you are not investing in any property these days. But planning to invest in the future, you need to keep an eye on the reasons for profits and loss of investors.  This property forecasting will help you make a better decision on property investment in any of your desired projects. To make you understand these terms and provide you with the details of top investment options, we will discuss Bahria Orchard Phase 4 Lahore.
What Have Investors Gained in the Past in Bahria Orchard Phase 4?
A large number of investors have invested in the properties for sale in Bahria Orchard Phase 4. Some of them had made investments in installments of 4 years. Many of these investors had earned good gains, while some have faced losses. Many investors had invested one year ago and earn money with a short term investment in Phase 4. These investors had properly forecast the commercial developments in Phase 4 and make the right time investments.
For example, only one year or 9 – 10 months ago, the prices of plots in Bahria Orchard Phase 4 were struggling. The 1 Kanal plots prices in G1 Block were around 85 lacs to 90 lacs. Similarly, the 10 Marla plots in G3 and G4 Blocks were available in the bracket of 45 lacs. But currently, the same plots of G1 Block are available in the range of 1.25 crores to 1.50 crores. Similarly, 10 Marla plots of G3, G4 Blocks prices are between 55 lacs to 70 lacs.
Why Investors Earn Money with Short Term investment of 1 Kanal and 10 Marla Plots?
Many of the investors earn money with short term investment in 1 Kanal and 10 Marla plots because of their right time investments by:
Analyzing the value and importance of mega developing projects Orchard Mall and Times Square Mall
By observing/forecasting the market of Phase 4 properly
On our recommendations
What are the Latest Opportunities to Earn Money with Short Term Investment?
Plots prices in G1 Block are already increased. We only suggest buying in its 1 Kanal plots for residence and construction purposes. But if you are looking to Earn Money with Short Term Investment, we recommend you to invest in:
Orchard Mall – It's a mega-development with mega investment opportunities. Orchard Mall is a developing project but still has properties in installments. It's the right property to make good profits with an investment of 1 – 2 years.
Times Square Mall – It's another good option to maximize your capital by investing in Bahria Orchard Phase 4. The development work of this project was started before the start of monthly installments. Different appealing and exciting new projects are developing in Times Square Mall, making it the best property investment in Lahore.
So, what are you thinking about? Do invest in Times Square Mall and Orchard Mall Lahore by contacting us anytime!
Please contact Universal Property Network  For More Information click here or visit our youtube channel further assistance