Future of Bahria Sports City Karachi
by UPN
October 2, 2021
0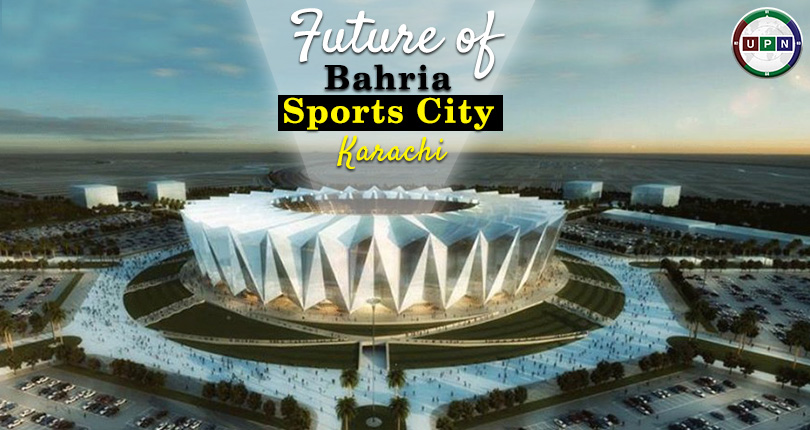 The future of Bahria Sports City Karachi is very bright, and most of the investors brilliantly anticipate that. Bahria Sports City is a significant development in Bahria Town Karachi, offering the attractive residential and investment opportunities. It is one of the main sub-projects of this society where several precincts are planned. Have many attractions, but the significant attraction of Bahria Sports City Karachi is the mind-blowing development of Rafi Cricket Stadium.
Since its inception, this project has been in the news for so many reasons. We UPN also daily receives many queries through our clients that whether they should invest in Bahria Sports City or not? Undoubtedly, it is one of the important questions require to answer properly. So, we are here sharing the complete details of this project that will help you make the right investment decision.
History of Bahria Sports City
Launched in 2016, Bahria Sports City Karachi is ideally located inside Bahria Town Karachi. It's a gated community with several precincts. At the time of it's launch, its precincts range from Precinct 34 to Precinct 45. All of these precincts were offering several categories and sizes of properties as well as on easy installments. This place features many major attractions of Bahria Town; however, the biggest is the "Largest Cricket Stadium of Pakistan". Is Rafi Cricket Stadium having a capacity of 50,000 spectators. At the same time, its master plan has many parks and all the trademark facilities of Bahria Town.
Bahria Sports City at Present
Within a few years of its launch, Bahria Sports City is now a ready to live place. Currently, it has precincts starting from 34 to 40. Five of its precincts are illegal,/ the land is not the property of Bahria Town. However, almost all of its remaining precincts are well-develop and offering ready to live and construct properties.
Also, its Precinct 35 villas feature a good inhabitation ratio, and many of the houses are under construction nearby. At present, Bahria Town is launching several new commercial deals in the proximity of Rafi Cricket Stadium, which is also developing at a satisfactory pace. All the living facilities are available, making this place perfect to call home.
Future of Bahria Sports City
Bahria Sports City future is bright like a shining star on the sky. Bahria Town has planned several other main entrances of this project. Furthermore, the development of Rafi Cricket Stadium will be going to change the fate of this whole project. Once this significant attraction gets ready, the prices of properties in Bahria Sports City will increase to double. Furthermore, many of the big names are soon launching their private projects that will positively impact the remaining properties.
So, here summing up all the details, we conclude the future of Bahria Sports City is making this place currently the right option for investment.
Contact us for further assistance.
Please contact Universal Property Network  For More Information click here or visit our youtube channel further assistance