GDA Lifts Ban on Development of New Projects in Gwadar – Latest Update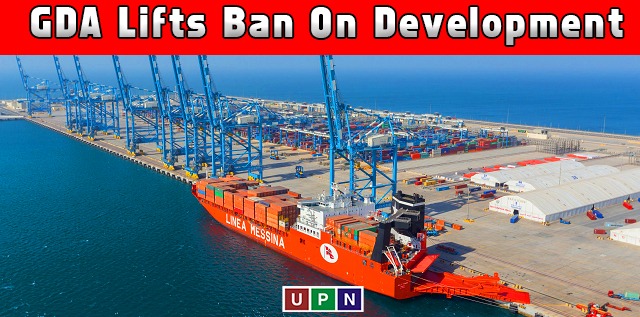 GDA has announced to lift a four-year-old ban on all types of new development and construction projects in Gwadar. This ban was immediately lifted on 28th February 2020. GDA has placed the ban in 2016. This ban was imposed on the issuance of NOC to all the new real estate developments in Gwadar. Therefore, despite receiving multiple applications for mega-development projects, GDA was unable to issue new NOC's to them.
Gwadar Master Plan and Ban On New Developments 

Actually, this ban was imposed for a period of six months in order to revise the Gwadar Master Plan. This ongoing process of revision is made to turn Gwadar Master Plan into a "Smart Port City Plan".  This Smart City Plan is developed to meet the needs of modern living in Gwadar. But unfortunately, this process of revision remained continued till last year.
Since the new Master Plan of Gwadar has now been finalized, the ban on issuance of new NOCS is lifted on all kinds' new developments and construction projects. While exercising its powers under Section 9 of the GDA Act 2003, GDA has issued a notification letter no 162/TPS/20/GDA, which clears that the ban has been lifted.
Moreover, GDA also requests all government and semi-government bodies to get the requisite NOCs before starting the development work in any new project. These NOCs will ensure that everything is carried out in accordance with the Gwadar Master Plan.
Previously, the only option to start a new development in Gwadar was to buy a GDA approved land. A land that is holds valid NOC before the ban in 2016. That is why we did not see any new developments in the projects launching in Gwadar over the past 3 to 4 years.
For more real estate news and updates, keep visiting Universal Property Network!
Check out our site for more detail. Latest News