Grand Opening of Bahria Adventure Land Karachi
by UPN
October 19, 2019
0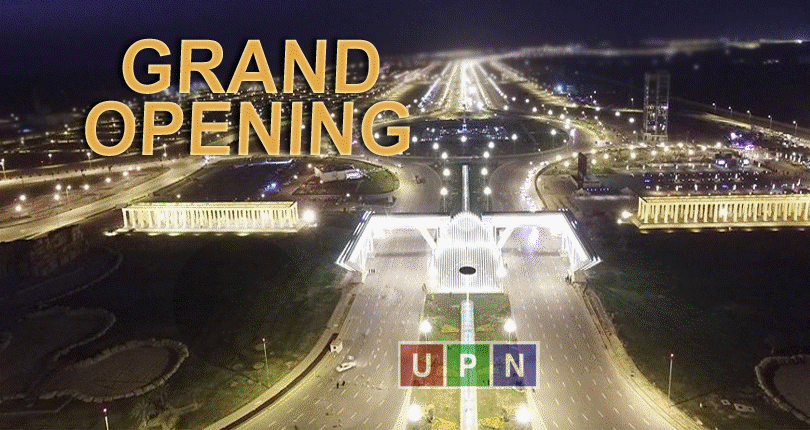 Grand Opening of Bahria Adventure Land Karachi – Latest Updates
Bahria Town Administration has set a tradition of bringing something very special, especially in Bahria Karachi on festive occasions. No one can deny the beauty and excellence of the New Year Firework, Special Shows of Dancing Fountain, and Independence & Defence Day Show as well. But this time, UPN is bringing to you very exciting news about the biggest attraction of Bahria Town Karachi. Yes, the most anticipated Bahria Adventure Land is all set to open for the public on 1st November.
2019 has proved a good year for Bahria Town Karachi. As the development work of different projects including Bahria Adventure Land is already complete. Moreover, people do not have to wait anymore as Bahria Adventure is set to open in the next few days.
Bahria Adventure Land Grand Opening in November
The much-awaited amusement project, Bahria Adventure has the privilege to hold the title of Pakistan's first-ever International standard theme park and that is finally a reality. The project is ready to open now. Bahria Administration has planned for its grand opening with the biggest firework shown of all time.
Not only the residents of Bahria Town Karachi but visitors from the other areas of the city anxiously waiting for its opening. The ultimate fun will begin with huge visitors' footfall as this Adventure land has all to pull a huge crowd.
Grand Opening & Special Discount Offers
As now the official inauguration date of Bahria Adventure Land is announced so we can also expect something more special. Yes, there is a possibility that Bahria Town management would offer some discount or promotional offers on rides in the biggest recreational park on its grand opening. So let's hope for the best and wait a little more for this!
Bahria Adventure Land –The Most Exciting Attraction of Bahria Town Karachi
Bahria Adventure Land is offering a set of the most extensive range of thrilling and exciting rides. This world-class theme park is featuring electrifying roller-coasters, great ferries wheel, and water rides. Dinosaur Park, grand castles, top-class restaurants and you will get a lot more than it. These rides and activities in this Bahria Adventure Land are so impressive and unique that no one in Pakistan has ever witnessed them before.
In simple words, Bahria Adventure Land is a world of happiness for the people of Karachi. It is going to amaze everyone with its innumerable striking attractions and architectural brilliance. So hold on guys for few more days and plan your visit on 1st November to rock and roll in Bahria Adventure Land.
Check out our site for more detail. Latest News
For more details and information, contact Universal Property Network.