Precinct 12 – An Overview of the Most Popular Area of Bahria Town Karachi
by UPN
November 19, 2019
0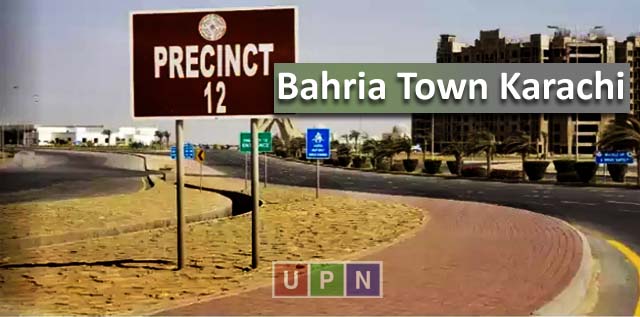 Bahria Town Karachi is offering an exceptionally comfortable lifestyle and all the world-class amenities and features in it. Comprising of many precincts, but its Precinct 12 has successfully retained its top position among all the other popular options in Bahria Town Karachi.
Here in this latest blog, we will try to discuss some important things like why this precinct is so famous? What are the features that make it different from others? To get the answer to these questions, keep reading this blog till the end.
Precinct 12 – An Overview
Precinct 12, which is also known as Ali Block has become one of the most popular areas in Bahria Town Karachi. There are many reasons behind the popularity of this block one of them is its ideal location.
Along with a prime location, Precinct 12 has been carefully planned to offer a standard lifestyle to its residents. This precinct is offering different residential properties such as plots, bungalows and villas.
Precinct 12 – Perks of Living in It
Some best facilities and features of Precinct 12 Bahria Town Karachi are:
Gated community
24/7 security
Uninterrupted power supply, gas, and water supply
Availability of small-sized plots and constructed properties
An school bus service available
Well-Planned infrastructure and modern infrastructure
Precinct 12 (Ali Block) – Road Links
Ali Block Bahria Town Karachi is surrounded by a large network of important streets and boulevards such as:
You can approach Jinnah Avenue from this block to get to the main entrance. You will get your destination on the drive of only 10 minutes via car. The distance of 11th Avenue from Ali Block is only 6.8 km. 5TH Avenue is also located at a distance of a few kilometers. Moreover, private transport services like cabs are also available in Precinct 12.
Precinct 12 – Nearby Recreational Spots
Ali Block is an ideal place in Bahria Town Karachi where you will have easy access to all the recreation spots.
Best attractions to Precinct 12 are:
Bahria Adventure Land
Bahria Carnival
Danzoo
Dancing Fountain
Bahria Golf
Bahria Cricket Stadium
Precinct 12 – Investment Opportunities
Here we are going to share some latest prices and all the investment options available in Precinct 12 Bahria Town Karachi.
Plots for Sale in Precinct 12 of Bahria Town Karachi
The most popular residential properties in Precinct 12 are it's 125 sq. yards and 250 sq. yards plots. To buy 125 sq. yards of plot in Precinct 12, you will have to pay around 30 lacs to 60 lacs. Moreover, if you are looking to buy 250 sq. yards of the plot for sale in this area, you will have to spend around 40 lacs to 65 lacs.
Houses for Sale in Precinct 12 Bahria Town Karachi
Similarly, if you are interested to buy a house for sale in Precinct 12 Bahria Town, you will get the best-constructed houses of 125 sq. yards and 250 sq. yards. To become a homeowner of a 125 sq. yards house, you will need to pay around 1 crore to 1.5 crores. Likewise, the price of 250 sq. yards house for sale in Precinct 12 is between 2.25 crore to 3 crores.
Check out our site for more detail. Latest News
For further details and updates, contact Universal Property Network.