Gwadar Golf City Development Briefing Event and Gate House Opening
by UPN
August 15, 2018
0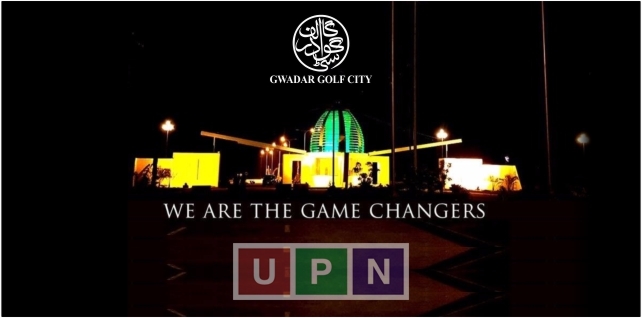 Gwadar Golf City has dominated the real estate market of Gwadar since its emergence. A number of investors have banked in the game-changer project of BSM Developers. Earlier its residential plots were introduced and as top investment opportunity and now recently launched Mid-rise Commercial is the new success story. Meanwhile, development is continued here on massive scale and going on at good pace. As development of such a mega project sets its direction and future, it should be the highlight and briefed to investors and all concerned. The administration just did that along with inauguration of Main Gate House.
Gwadar Golf City Development Briefing Event
The management of Gwadar Golf City recently held a Development Briefing Event just outside the Main Gate of society. Director Land Management Syed Fakhar uz Zaman Gillani and Executive Director Zaroon Masood attended the event and explained about the current development status. Both top officials also briefed investors about the future course of development and their plans. During the event, the Coastal Commercial has been the main highlight and subject of discussion.
Gwadar Golf City Main Gate House Opening
Gwadar Golf City Main Gate House was also inaugurated by the two officials. It is the only housing society which has light up the coastal highway. The development of Main Boulevard is in process along with a Jamia Mosque so we can expect it will pick up more pace in future.
The commitment of Gwadar Golf City administration with investors of rapid development is being fulfilled. The management wants to deliver the project as soon as possible and heading in the right direction. Such events increases investors' interest and add up more volume in the investment pool. Majority of investors of Gwadar are eyeing on this project and with the passage of time the toll will increase. Still there is a long way to go and the approach of Gwadar Golf City to market and development the project is commendable.
For more details and updates, keep visiting Universal Property Network (UPN).