Gwadar Golf City – Facing Golf Plots of 2 Kanal – Ideal for Investment
by UPN
February 21, 2019
0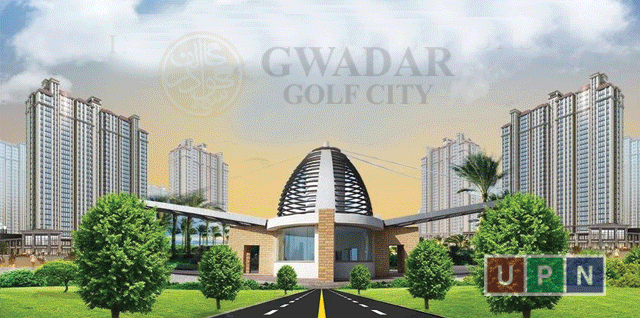 Since its inception till to date, the popularity of Gwadar Golf City is increasing day by day. The demand for property is also increasing as more and more investors are showing their keen interest to buy residential and commercial plots in Gwadar Golf City. It offers the residential plots of 5 Marla, 8 Marla, 10 Marla, 1 Kanal & 2 Kanal. The commercial plots of 4 Marla & 8 Marla are also a part of this fabulous project. But these days, the most profitable option to invest in Gwadar Golf City is the residential plots of 2 Kanal. These plots are ideal for their best location. These plots are facing Golf Course so holds a significant value in this largest housing society.
About Developers
Gwadar Golf City is an outstanding project of BSM Developers. Gwadar Golf City is the essence of architectural grace combined with the state of the art facilities thus converting the golden sands into an ideal of economic progress and development. Their introduction is enough to define the excellence of this project. BSM (Bilal Shabeer Malik) is the grandson of Mr. Malik Riaz, the owner of Bahria Town Private Limited, and so that BSM developers are fabulously progressing under the supervision of top property tycoon of the country.
Location Overview
GGC is ideally located in Mouza Paleri Garbi. It is located at the distance of 3 Km from proposed 500 Acres International Shabi University and in the north of Makran Coastal Highway.
The plots of 2-Kanal that are launched in this new deal are located close to the Golf Course. That is the reason; these residential plots of 2-Kanal are introduced as Facing Golf.
Updated Prices & Payment Plan Details
These residential facing golf plots of 2- Kanal residential plots are now available at the full cash payment of 50 Lacs. However, a convenient installment plan is also available for your easy buying and investment. The booking or the down payment will be Rs. 10 lac remaining amount will be adjusted in the quarterly installments of Rs. 2.50 lacs.
Investment Analysis & High Recommendations for Investment
2 Kanal residential facing gold plots are offering you a great opportunity to invest in the most profitable location of the country. These plots are highly recommended for investment and also ideal for those who desire to build their dream home after 5 years to 7 years. As the available plots of 2 Kanal are facing golf so the demand for the plots is very high.  It's a long-term investment option but will definitely worth every single rupee you invest in it. The prices are reasonable and easily affordable and will return you with promising profit, so don't miss the chance to buy the best residential plots in Gwadar Golf City and contact Universal Property Network.