Pak China Enclave – Attractive Option for Residential & Commercial Plots in Gwadar Golf City – Latest Updates
by UPN
February 17, 2019
0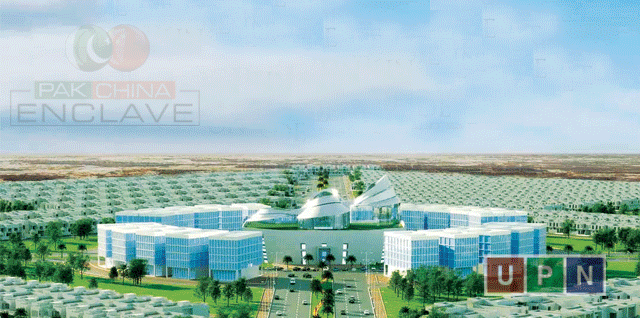 Gwadar Golf City is an investor-friendly housing project of BSM developers located at the ideal location. GGC is an emerging housing scheme that has already caught the attention of local and overseas clients for reasonable prices and promising potential. Recently a new block is launched by the name Pak China Enclave. It is comprised of both commercial and residential plots and the prices of the plots are economical to invest at the right time.
Pak China Enclave is a wonderful addition among the different blocks of Gwadar Golf City. One of the most attractive features of this block is the construction of Private Pak – China Expo Centre in it. In the start, the administration has announced the plots of 8 Marla commercial in it. These are highly recommended plots as these plots will definitely worth every single rupee you invest in it.
If we discuss the availability of residential plots, then there is another amazing opportunity is waiting for you. A new deal of 5 Marla residential plots is recently announced in Pak China Enclave. The plots are located at the ideal location and it would be nothing wrong to said that these are the most economical residential plots available in Gwadar Golf City. Details of prices, payment plan, location, and investment analysis are provided below:
Location Overview
GGC is ideally located in Mouza Paleri Garbi. It is located at the distance of 3 Km from proposed 500 Acres International Shabi University and in the north of Makran Coastal Highway.
Pak- China Enclave is a new block in GGC that is recently launched and located close to the main entrance area.
Pak China Enclave appears attractive for the construction of Private Expo Center in it. These 8 Marla commercial plots are available in it. However, the recently launched 5 Marla residential plots are located close to the entrance of this block.
Development Updates & Progress
Gwadar Golf City is an outstanding project of BSM Developers that was launched about 8 to 10 Months ago. But in this very short term of the period, it has become an attractive choice for investment in the real estate market of the country. The development speed of the project is highly appreciated. Development work is progressing at the fastest pace. A wide network of road and the launch of different blocks assures that this housing project will return you with the promising profit in the coming future.
Commercial Plots Details
8 Marla commercial plots are designed beautifully designed on the different floors of Private Expo Center. These high-value commercial plots are now available at the reasonable price of 39 lacs. The down payment for these 8 Marla plots is 4. 9 lac while the monthly installment is 6500/- only.
Residential Plots Details
5 Marla residential plots are available at the price of 8.75 lacs. The down payment for 5 Marla plots is 1.5 lacs, however; there is another installment of 1 lac after which the monthly installment is 13,000 PKR. This s a payment plan of 4 years in which the total numbers of monthly installments is 48.
For more updates keep visiting Universal Property Network.