Gwadar Prices Inching Up Steadily – Reasons and Facts about Gwadar
by UPN
August 16, 2018
0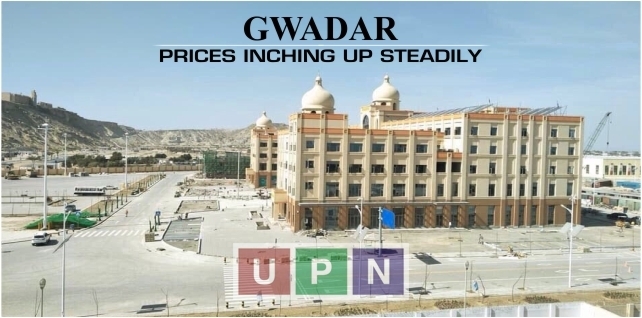 Gwadar, the port city of Pakistan much eyed by the Chinese friends, holds great importance geographically and politically. It has been a reason of great investment by our neighbor China with whom we hold friendly ties. Gwadar has become an investment magnet and property investors are privy of the great future it holds.
Besides the political reasons, there are multiple factors that has led to gain attention of the Pakistani investors. Local investors try to be careful and take measures into account before jumping the bandwagon. Without their input, the project wouldn't have gained momentum and the region wouldn't be called the golden land of bright future and high profits.
Below are some reasons why we think Gwadar has become an immense success among the Pakistani investors.
Tax Amnesty: In 2016, the then government of deposed Prime Minister Nawaz Sharif, under the guidance of the then Finance Minister Ishaq Dar, had imposed an added tax on buying property. The tax value sky rocketed the value a buyer had to pay when buying new property. This caused a huge set back and the market witnessed a huge slump.
In 2018, the government announced a tax amnesty that waived off the tax which was imposed in 2016. It brought prices under control and now investors can again start trading in real estate breathing in new life especially Gwadar real estate.
The Will to Succeed: When the announcement was made about CPEC and Gwadar, there was a lot of excitement among Pakistanis locally and abroad. But this excitement was soon vanquished by rumors that it would be another failed project. The opposition had created an atmosphere of uncertainty. Soon after the government and establishment stepped up and vowed to complete the task, it gave hope and investors from all over the planet start showing interest.
Gwadar as Winter Capital: The announcement of Mr. Nawab Sanaullah Khan Zehri to restore Gwadar as the winter capital and the direction to all provincial departments to open their offices in Gwadar gave the project much strength. This announcement and a direct order ensured that the project isn't taken slightly but all efforts are being put in to make it the biggest achievement of Pakistan after its independence.
Universal Property Network in Gwadar
UPN strives to serve its clients with the best deals. Being the largest property network of Pakistan, we have customers all over the country and abroad. We have achieved success thru our adherence to our commitments. We are dealing actively in Gwadar Real Estate and to avoid any inconvenience to our customers, we only deal in GDA approved housing schemes that have a proper background of delivering what is promised. You can contact us to learn more about investment opportunities. Our expert realtors will guide you to the right process and will introduce you to investment options that suit your budget and your goals.