Investment in Real Estate? 3 Strategies that Always Work
by UPN
April 23, 2020
0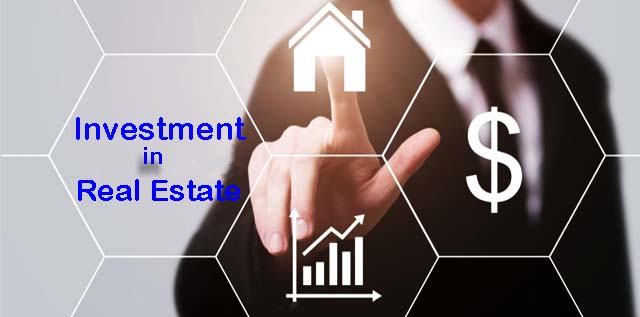 Investment in real estate is not an easy job especially for people who have no experience in this field. There are a lot of possibilities that people will misguide you and you may end up losing your money with the wrong real estate strategies.
Every real estate investor desires to earn profit through smart investment. So, if you are also planning to invest in the real estate of Pakistan, and looking for the correct strategy, you are at the right place.
There are different helpful as well as useful strategies that can make a good profit for you. You will for sure make a successful property deal at the best prices in the market, no matter you want to sell your property or looking to buy a new one.
Let's have a look at these strategies that always work:
Invest in Rental Properties
The very first and the most well-known strategy to make a profit through real estate investment is investing in residential properties. You can easily go for all types of residential properties that you can rent out later i.e. houses, apartments, vacation houses as well as farmhouses.
Investing in these properties will allow you to earn quickly with your real estate investment.
Once you bought a suitable property, there are only two requirements that you need to fulfill as soon as possible.
One is to repair your property well and second, is to keep good tenants. So, you can quickly start earning and can also use this rental income in buying another property.
The only drawback to making an investment in rental properties is that you will need to maintain it on a very regular basis.
Buying Property and Holding It
The second trendiest way of investing in real estate of Pakistan is to buy an ideally located property and then hold it to sell it at a better price. Most of the investors in Pakistan are following this strategy and also gaining a good, handsome profit.
The only drawback of this strategy is that you will have to make a good investment and then you have to wait for some time. Sometimes this wait takes years to benefit you.
So, here we have a useful tip for you that you can also improve your property by making some developments or renovations that can help you to earn handsome returns more quickly.
Fixing and Flipping a Property
Another short term strategy to earn good through real estate investment is by opting to fix and flip a property.
In this strategy, you will first buy a property that is not in good condition. You will then spend some amount to change it into a first-class place and then sell it to another buyer at the highest rate to earn good profit with it.
But for this strategy, it is really important to have the active involvement of the buyer.
However, it is still one of the best real estate strategies for people investing in Pakistan.
Overall, Investment in real estate requires a lot of research and knowledge as well as proper strategies. With having a correct strategy in hand, anyone can easily earn the best returns in Pakistan's property market.
For more details, contact Universal Property Network!
Check out our site for more detail. Latest News