Investment near Dancing Fountain Karachi – Analysis & Other Updates
by UPN
December 27, 2018
0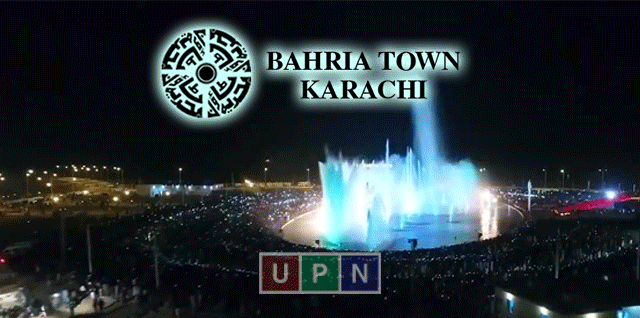 Dancing Fountain is one of the major landmarks of Bahria Town Karachi. It was launched in 2017 but now become a wonderful and important attraction of Karachi. Buying a property near Dancing Fountain Karachi is definitely a great opportunity for investors. Basically, Precinct 27 & 28 is located close to Dancing Fountain and this is the right time to invest in the plots available in them. The demand for plots is really high as the biggest attraction is located close to Precincts 27 & 28.
Today, we are going to share the latest updates of the plots available in Precinct 27 & Precinct 28. The ideal location of the precincts and the availability of residential plots at the reasonable prices is simply the value-added point for these precincts. Let's discuss the location, prices and investment prospects of these precincts.
Dancing Fountain Karachi – Detailed Location Overview & Attractions
Precinct 27 is ideally located at right in front of Jinnah Avenue Commercial Bahria Town Karachi and opposite to Bahria Golf Club. As it is the nearest precinct to Dancing Fountain Karachi, the location of the plots plays an important role in recognizing the value of land.
Precinct 28 is located at the 400 ft. Main Jinnah Avenue Karachi. This precinct is located close to one of the most attractive landmarks that are Dancing Fountain and the second is the Bahria Golf Course. Another major attraction for this precinct is Taj Mahal that is located in the Bahria Paradise.
Precinct 27 & Precinct 28 Available Plots and Updates Prices
The plots of 125 sq. yards, 250 sq. yards and 500 sq. yards are available in Precinct 27 Bahria Town Karachi. 125 sq. yards plots are available at an average price of 22 lacs to 25 lacs. While the plots of 500 sq. yards are available at an average price starting from 65 lacs to 85 lacs. The possession of Precinct 27 is already announced so you can easily apply for it.
Precinct 28 is comprised of the plot cuttings of 125 sq. yards that are available at the most reasonable rates. These 125 sq. yards plots are available at the price bracket of 25 lac to 30 lac. Having the fabulous attraction of Dancing Fountain these plots of 125 sq. yards holds high value in the whole Bahria Town Karachi.
Investment Prospects
Making an investment in Precinct 27 & Precinct 28 is a profitable decision for you. The economical prices of the plots and the amazing attraction of Dancing Fountain Karachi make these plots the ideal choice to invest. The prices are reasonable but as soon as the precincts will become populated, the prices of the plots will boost up. So this is the right time to invest near the precincts of Dancing Fountain to get the handsome return in with short-term of investment.
For more updates and details contact Universal Property Network.