Why Iqbal Commercial is Worthy of Your Investment?
by UPN
September 28, 2017
0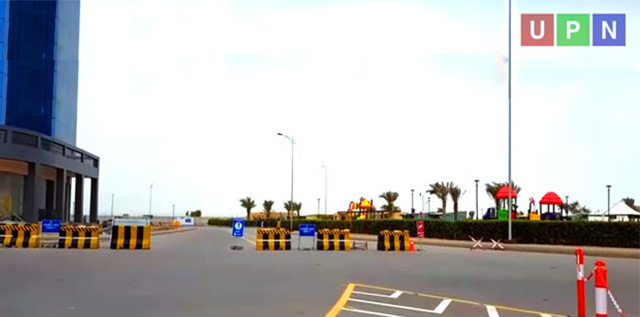 Located in Precinct 2 of Bahria Town Karachi, Iqbal Commercial is an amazing investment opportunity. Situated near Jinnah Avenue and opposite to Iqbal Villas, the commercial setting of the project could not have been any better. Precinct 2 is fully developed and possession is available for its Quaid & Iqbal Villas
Iqbal Commercial Map & Plot Cutting
Iqbal Commercial is spread over 7.22 acres and divided into 15 plots of different sizes. The largest plot is 2322.77 sq. yards in area and the smallest one measures 1884.16 sq. yards. Every plot comes with 20 ft wide parking space and an easy approach for future customers. This amazing access is available with the help of 100 ft Western Service Road on one side and 80 ft wide road located in the north of Iqbal Commercial.

Prices in Iqbal Commercial
Prices in Iqbal Commercial vary as the plot sizes are different. Plots located on the Western Service Road (100 ft wide) range from Rs. 155,000 – Rs. 170,000 per sq. yard. Plots located on the back side are available at rate of Rs 140,000 – Rs 150,000 per sq. yard. If you are interested in buying these commercial goldmines, you will have to pay Rs. 75,000,000 as down payment. Own price can be paid within 2 months and remainder is payable with help of 2-year installment plan.
Investment in Iqbal Commercial
Precinct 2 of Bahria Town Karachi is ideal for early accommodation as possession is available for both Iqbal Villas (200 Sq. Yard) and Quaid Villas (152 Sq. Yard). There are 600 Iqbal Villas and 550 Quaid Villas built for buyers and investors. Families have already taken up residence in more than 250 Quaid Villas. With more than 1000 constructed villas located in the vicinity, Iqbal Commercial becomes a profitable project.
These commercial plots are best suited for
Restaurants
Shopping Malls
Commercial Plaza
Office Building
With just 2 minutes drive from the main entrance of Bahria Town Karachi, Iqbal Commercial is a dream commercial project for investors. Just as Iqbal Villas are the best option for early accommodation in Bahria Town Karachi, Iqbal Commercial serves as the most ideal candidate for early commercial investment.
Contact our property consultants to better understand the commercial opportunities offered by Iqbal Commercial. For any further queries regarding Bahira Town Karachi or any of its projects, get in touch with Universal Property Network (UPN) – authorized dealers of Bahria Town (Pvt) Ltd.