What Makes Precinct 15 a Safe Investment?
by UPN
September 23, 2017
0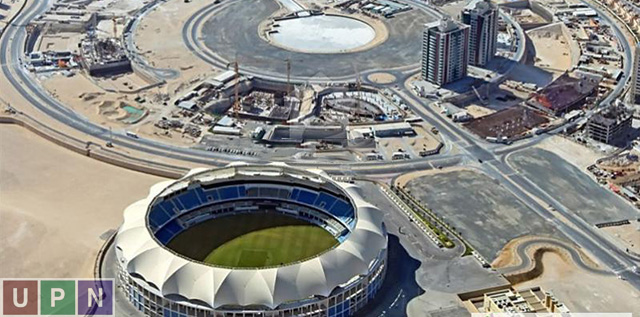 Bahria Town Karachi is a housing project with exceptional potential for investment. Its every precinctholds promise of significant ROI and Precinct 15 is no different. Supplemented by two additional blocks (15A & 15B), ample plot files are available for investment. Precinct 15 has attracted huge investor interest in past few months. Reasons of this increased interest are smaller plot cuttings, development entering into final stage and soon to be delivered possession.
Bahria Town Karachi is definitelya grand residential project but it does not mean that only individuals with deep pockets can invest in it. Precinct 15 is especially designed for smaller investors. Following arguments prove that this project is an ideal candidate for short-term and secure investment:
Soon To Be Delivered Possession
Bahria Town (Pvt) Ltd. launched Precinct 15 with a 4-year payment plan. Out of the total 16 installments, current file holders have paid 14 installments. Most of the development in Precinct 15 is complete and with only 2 installments left to be paid, possession is expected to be delivered very soon. It means that if you buy a plot file now, soon you will have a possession of your own plot, which is definitely much more profitable commodity than a plot file.
Smaller Plot Cuttings
Only 125 Sq. Yard residential plots are part of Precinct 15 and its additional blocks. There are more than 2000 plot cuttings offered in the project, ensuring that sufficient plot files are available for sale. Once Bahria Town Karachi landmarks like Grand Jamia Mosque, International Theme Park & Rafi Cricket Stadium are completed, demand for these smaller plot cuttings will surely rise. Higher demand will result in substantial profit if you invest now.
Faster Trading
Currently, Precinct 15 and its adjacent 15A & 15B blocks are hub of very hot trading. Plot files are being sold with sizeable own-price.This trading trend makes Precinct 15 of Bahria Town Karachi a perfect choice for short-term investment.
Golden Location
Precinct 15 is ideally locatedwithin Bahria Town Karachi. It is surrounded by Jinnah Avenue and Grand Jamia Mosque. On one corner of the project,Bahria Heights is situated while on the other corner lies Ali Block. Rafi Cricket Stadium is being built within 5 km radius of Precinct 15 and Bahria Golf City is located at a distance of mere 3 kilometer from the project. Proximity to Bahria Town Karachi landmarks strengthens the case of Precinct 15 as being a secure investment for near future.
For further information regarding Bahria Town Karachi or any other real estate project, get in touch with Universal Property Network (UPN), authorized dealer of Bahria Town (Pvt.) Ltd.