Jakvani Midway Tower Booking Prices and Payment Plan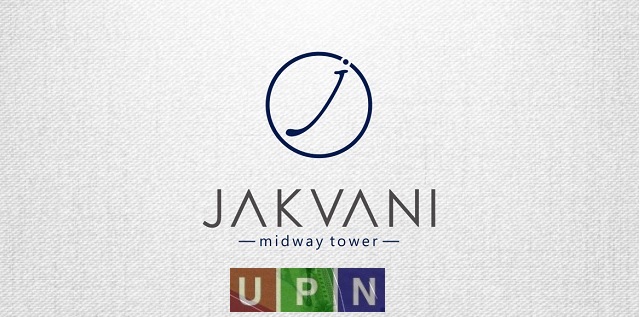 Jakvani Midway Tower is a mix-use commercial building that is launched in Bahria Town Karachi. Located in Midway Commercial of Bahria Town Karachi, Jakvani Midway Tower offers shops and offices for booking at 10% down payment. Shops and offices are available at variable sizes. Spanning over 8 floors, CITI Associates are claiming to deliver possession for shops and offices in 2 years.
Jakvani Midway Tower Location
Jakvani Midway Tower is located in Midway Commercial where already construction is reaching its final stages on more than dozen commercial properties. CineGold Cinema is functional in the vicinity of Jakvani Midway Tower and a 5 Star Hyatt Regency Hotel is also under-construction next to Midway Commercial.
Jakvani Midway Tower Booking Prices
Jakvani Midway Tower booking is now open with only 10% down payment. But the total price of a shop or office is calculated on per Sq. Ft. basis. Offices in Jakvani Midway Tower are available in a size range of 600 – 2,500 Sq. Ft. Below are the details for each floor's booking prices (on per Sq. Ft. basis)
| | |
| --- | --- |
| Category/Floor | Rate Per Sq. Ft. |
| Shops | Rs. 35,000 |
| 1st Floor | Rs. 15,000 |
| 2nd Floor – 6th Floor | Rs. 14,000 |
| 7th Floor – 8th Floor | Rs. 15,000 |
Once you have decided an office or shop that you prefer to buy, total price of that shop/office will be calculated according to the above table. A Payment plan will be designated according to the total price as well.
Jakvani Midway Tower Payment Plan
Payment plan of Jakvani Midway Tower contains quarterly installments that are payable up to January 2020. As the price of shops and offices vary according to size, so a percentage is provided to explain the payment plan
| | |
| --- | --- |
| Down Payment | 10% |
| After 1 Month | 10% |
| At the Time of Digging | 10% |
| Quarterly Installments From Oct 2018 (6) | 10% Each |
| On Possession | 10% |
Bahria Town Karachi's rapid development is generating a lot of interest from investors. Projects like Jakvani Midway Tower provides ideal opportunity for buyers to own property in this grand project.
For further updates regarding Jakvani Midway Tower or to read about latest news from real estate sector of Pakistan, please sign up for our daily free newsletter.