Bahria Karachi or DHA City Karachi –A Comparative Analysis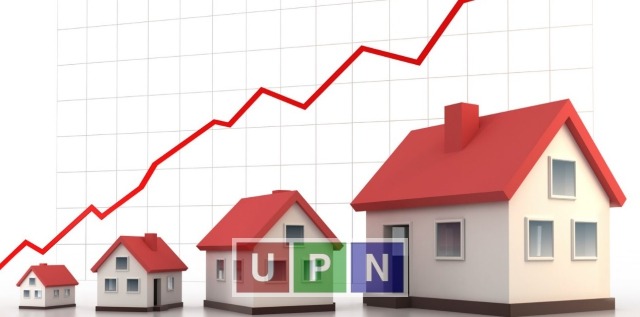 Bahria Town Karachi and DHA City Karachi are two of the most luxurious projects of Karachi, each planned to house nearly a million people when fully developed. Their placement on Karachi-Hyderabad Bypass, otherwise known as M-9 Motorway, makes them likely competitors for real estate investment. Each of them have some fabulous features to offer to their future residents and multiple options for investment both in residential & commercial plots. Read below a comparative analysis that will give you comprehensive overview of both the projects, thus enabling you to make an informed choice regarding investment in either of these projects.
Location & Size
Bahria Town Karachi is far closer to main city centers as compared to DHA City Karachi. It already takes an additional 10km distance to travel from main gate of Bahria Town Karachi to the main entrance of DHA City Karachi.
Bahria Town Karachi is being developed on a whopping 44,000-acre land while DHA City Karachi will be covering 20,000-acre land. Bahria Town Karachi consists of total 58 blocks that are also called Precincts. DHA City Karachi, on the other hand, is divided into 16 Sectors.
Residential Plots Categories
When it comes to residential plots, the range is much more diverse in Bahria Town Karachi. Especially there are thousands of plots in 125 Sq. Yard and 250 Sq. Yard category where possession is also available for potential buyers. On the other hand, DHA City Karachi has a limited number of 125 Sq. Yard Plots. Smallest plot size is 200 Sq. Yard and 300 Sq. Yard, which reduces the chances of investment for mid-level investors.
For large sized residential plots, Bahria Town Karachi has a number of blocks with 1000 Sq. Yard and 2000 Sq. Yard plots. DHA City Karachi also has several sectors with 1000 Sq. Yard and 2000 Sq. Yard plots, but development in those sectors is sluggish.
Development Status
Pace of development in Bahria Town Karachi is far superior as compared to DHA City Karachi. Possession has been already handed over in more than dozen precincts of Bahria Town Karachi whereas possession in nearly dozen of precincts will be given in March 2018 after balloting is done. More than a thousand families have already settled in several establishments of Bahria Town Karachi. Accommodation is very high in Bahria Apartments and Quaid/Iqbal Villas.
Currently, possession is available in Sector 3 of DHA City Karachi. Development pace is satisfactory in other sectors as well but possession will be handed over in just 4-5 sectors by the end of 2018.
Prices of DHA City and Bahria Karachi
Plots prices in DHA City Karachi are much more fluctuant due to varied development status in different blocks and sectors. Prices in Bahria Town Karachi are much more stable and investor friendly.
Prices in Bahria Town Karachi have huge potential for profit making, especially when it comes to plot files of Bahria Sports City and Bahria Paradise Karachi. DHA City Karachi is much more suitable investment option over long-term but for short-term to mid-term investment, Bahria Town Karachi is the most ideal choice you can make.
If you are interested in buying plots in Bahria Town Karachi or DHA City Karachi, then contact Universal Property Network. We are authorized dealers of Bahria Town Private Limited. We have even assisted lot of clients in buying plots in DHA City Karachi as well.