Kings Excellency Apartments Karachi Booking Prices & Floor Plan
by UPN
February 20, 2018
0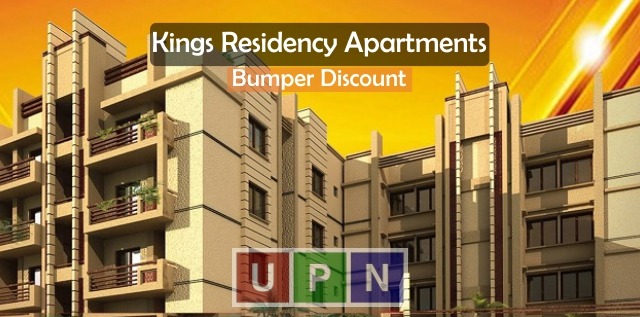 Kings Excellency Apartments is another offering from Kings Developers that have already completed several projects like Kings Presidency and King Trade Center in Karachi. Located in Scheme 33 on University Road Karachi, these apartments will consist of 5 room apartment towers. Each apartment will provide ample living space to future residents.
Kings Excellency Apartments Location
Kings Excellency Apartments will be located next to ASF Towers in Scheme 33. On its other side lies Al Azhar Garden on the 200 ft. wide Main Avenue of Capital Housing Scheme. Dow Medical College is also situated nearby this apartment complex. Other projects from Kings Developers like Kings Garden Karachi is also located near these Kings Excellency Apartments.

K
ings Excellency Apartments Floor Plan
Kings Excellency Apartments will have a Ground + 4 floor construction plan. Each apartment building in Kings Excellency will be built at a distance of 50meters from each other. This feature was made part of this project due to its huge public apeal in Gulshan-e-Maymar projects.
Kings Excellency apartments will consist of 5 rooms with following categorization
·         3 Bedroom
·         1 Lounge
·         1 Drawing Room
The covered area for Kings Excellency Apartments is 1350 Sq. ft.

Kings Excellency Apartments Payment Plan
Kings Excellency Apartments are available for booking with 4 year payment plan. Monthly installments are needed to be paid in this payment plan, in addition to 4 yearly installments as well.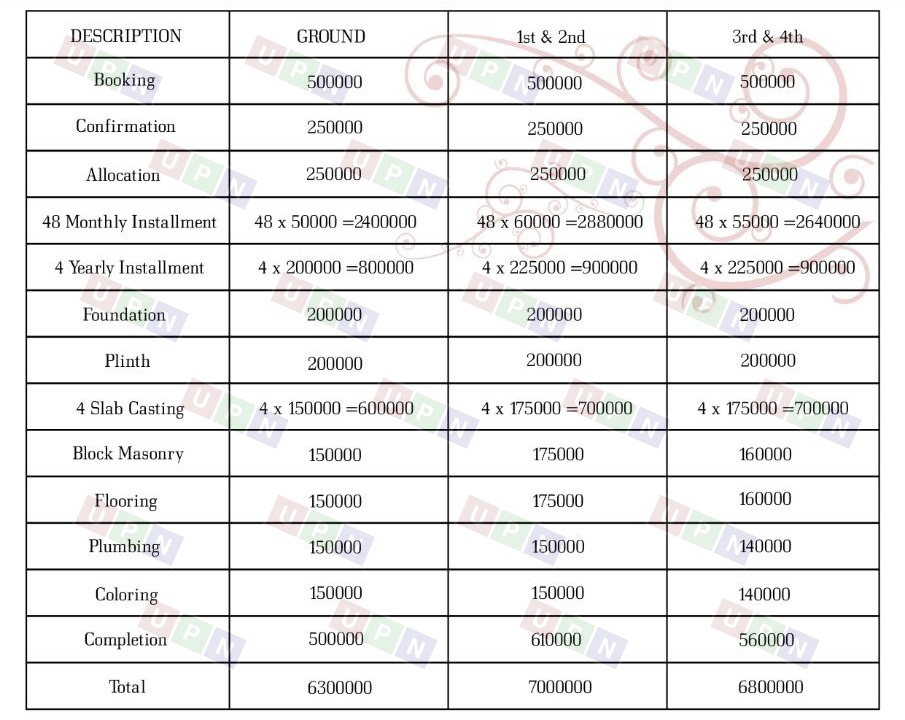 Extra charges will have to be paid for apartments with added features like
·         Corner Apartment: Rs. 150,000
·         West Open: Rs. 150,000
·         Road Facing: Rs. 200,000
·         Allotted Parking: Rs. 250,000
·         Park Facing: Rs. 150,000
Kings Excellency Apartments Special Offer
A special offer is available for early buyers and investors from Kings Developers. The management of Kings Excellency Apartments is willing to sell apartments at a discount of 58% in case a buyer makes lump sum payment. So an average apartment in Kings Excellency that is available for Rs. 6.5 Million will be available for a discount price of Rs. 2.7 Million.
This is a limited time offer and is available on first come, first serve basis. With Property Prices in Karachi soaring at such high level, this offer from Kings Developers is a real investment opportunity.
For further updates on Apartment complexes or to read latest news from real estate sector of Pakistan, please sign up for our free newsletter.