What Makes LDA City Plot Files a Profitable Investment?
by UPN
December 13, 2017
0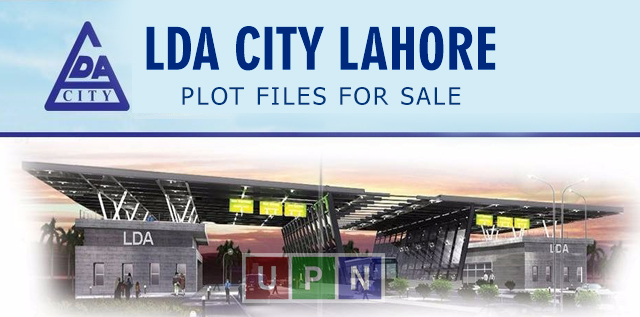 LDA City is an up and coming residential project that promises to provide high-end accommodation at affordable pricing. Located on Main Ferozepur Road, LDA City will cover 60,000 Kanal, once completed. Developers are claiming that project will become one of the largest residential projects in the province of Punjab. 5 Marla, 10 Marla and 1 Kanal residential plot files of LDA City are available in the market. Trading of these plot files have picked up pace in past few months, making them a profitable commodity in real estate market. Here are the reasons that make LDA City plot files ideal for investment:
LDA City Balloting and Plot Files
LDA City balloting is expected to be held in the first months of 2018. An advertisement about LDA City Balloting has been published by LDA City management. If market rumors are to be believed, 6000 plot files will be allotted plot numbers in the balloting process. This would definitely increase the LDA city files rates substantially. Master plan of LDA City Phase 1 is also expected to be launched at the balloting ceremony.
LDA City and LDA Approval
LDA City is a residential project that was launched as public-private partnership. Lahore Development Authority (LDA) is itself involved in the development of the project. So there is no doubt about the legal status of the housing project. It means that any investment you make in the project will be entirely secure.
Rapid Speed of Development in LDA City
LDA City development is being carried out at swift pace, thanks to Rs. 3 Billion sanctioned by Punjab Government for the project. The 180 ft. wide link road leading from the Main Ferozepur Road to the Main Gate of LDA City is already complete. Inside the residential project, ground work has been started on 300ft. and 150ft. roads, in addition to electricity supply and sewerage system. A state of the art sports complex covering 28 Kanal of land is also under-construction in the LDA City right now.
Easy Access to LDA City
LDA City is situated at an amazing location with signal-free Ferozepur Road providing speedy approach to main city centers. Not only that, but the southern loop of Lahore Ring Road will also pass inside the project, having two different interchanges inside the LDA City. It means that residents will be able to reach any part of the city in a short span of time.


So if you also want to benefit from the investor friendly plot files of LDA City, contact Universal Property Network (UPN). A number of Exemption files and intimation files are available at affordable rates for our valued customers.