LDA City Land Acquisition, Balloting & Development – Latest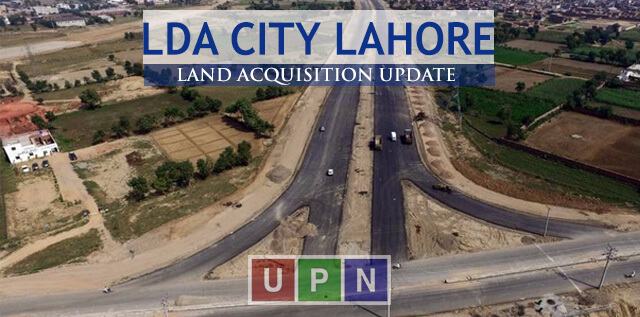 The property market of Lahore is abuzz with LDA City as this mega project has become talk of the town for investors and realtors. LDA City balloting announcement has made them curious and now they are waiting for its official date. In the meanwhile, development activities in this arena are at full swing which is creating more appeal among buyers and investors. This biggest housing project of the province is proposed to be spread over 58800 kanals so Lahore Development Authority has tasked its private partners for land procurement.
609 Kanals Added to LDA City's Acquired Land
Land Acquisition Directorate of LDA has got ownership of 609 kanals of land area and it was acquired from Mouza Rakh Jhedu. Moreover, 20,000 kanal land area has been procured by LDA's development partners so far which has been provided to the authority. Since, land acquisition for a project of this scale is a huge practice, so LDA had advertised to register more private partners for land purchase.
Open Balloting of LDA City
LDA City files' holders are a bit confused about the balloting procedure and assuming that if balloting of the files would be done developer wise in phases. These are just assumptions and LDA has no plan to conduct balloting in this way. The allocation of plot number against file shall be made through open balloting, no matter you have purchased file (with exemption letter) from any development partner.
The Post Balloting Scenario
The plot files holders of LDA City are keeping their finger crossed for the balloting and eyeing on getting reasonable profit. All these existing buyers are advised to hold on for some time as balloting is near and you would get better results in future. The increase in prices and profit would urge more investors to invest in this arena.
LDA City Development Status
Development is now going on at fast speed in LDA City in Sector 5 where road structure is almost near completion and waiting to be carpeted. LDA has extended scope of development work to Sector 3 and Sector 4 as well where development activities have started. For such mega project, rapid development is encouraging for buyers.
Just wait for LDA City balloting and it would be a matter of time when you will witness significant increase in property prices here.
For more updates, please subscribe to our newsletter.