Midway Commercial in A Glimpse
by UPN
August 4, 2017
0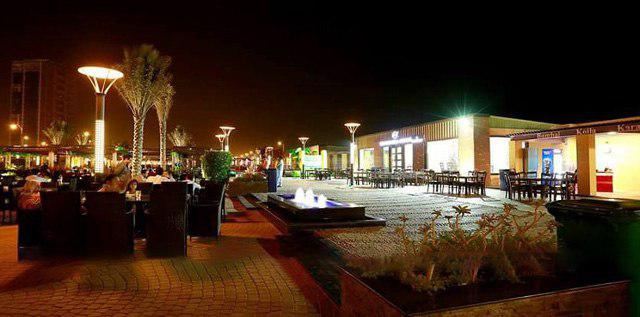 Located on main Jinnah Avenue, Midway Commercial is another investment attraction in Bahria Town Karachi. Galloping through development phase with around 6 commercial plazas under construction, Midway Commercial holds great potential for investors. Attractions like Bahria Head Office, Cineplex Cinema and close proximity to Central Park/International Theme Park make Midway Commercial an appealing package. All commercial plots are even in size of 125 Sq. Yards.
Prices in Bahria Midway Commercial
When the project was launched in 2014, total price of a plot was Rs. 1.5 Crore. That price was payable with help of a 2-year payment plan. Today, the prices have jumped up to Rs. 4.3 Crore to Rs. 6 Crore. Definitely, location of a plot plays crucial part in determining its market value. Now, if the prices can skyrocket 3 to 4 times without any residence taken up, imagine the spike in the prices once residences are taken up in Bahria Town Karachi.
Allocation of instant possession means that construction of your own plaza can be immediately started. Bahria Town Karachi allows constructing ground + 5storey plazas. Currently only handful plazas are available in Midway Commercial. It means that you will have a better shot at attracting multi-national companies, real estate agencies and bank branches wanting to settle early in Midway commercial.
Location within Bahria Town Karachi
Bahria Midway Commercial is surrounded by precinct 4, 6 and 9 of Bahria Town Karachi. Right now possession is being handed over in precincts located near to the project. This will also result in increased demand for Midway Commercial plots. There is a great probability that owners of commercial plots in Midway Commercial will earn substantial profits in coming years.
Head/Transfer office of Bahria Town Karachi is located in the heart of Midway Commercial. An international theme park and Cineplex cinema are being constructed next to Midway Commercial. A 5 Star hotel is also under development nearby. Moreover, Midway Commercial is also relatively nearer to the main entrance of Bahria Town Karachi.
In coming years, Bahria Town Karachi will be home of about 2 million people. This makes Bahria Midway Commercial an excellent investment opportunity. Investors wanting to capitalize on the opportunities of Bahria Town Karachi will find Midway Commercial to be a highly profitable venture.