Montviro Shopping Mall Booking Prices, Features and Payment Plan
by UPN
March 6, 2018
0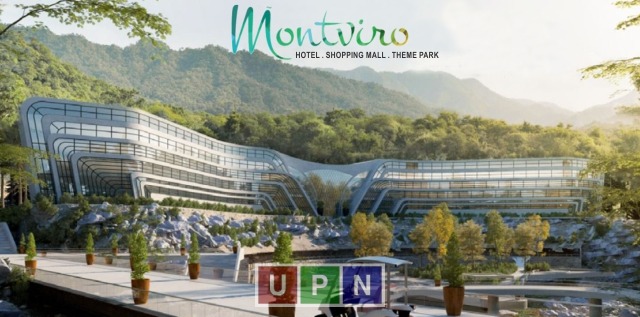 Montviro Shopping Mall, also known as Atrium Mall, is a state of the art shopping destination where shops are available for booking at the moment. It is going to be a 7 Storey high shopping mall, with an awesome five star hotel situated next to it. Booking is available at 20% down payment and developers are assuring a handsome rental income because of amazing features and facilities that will surround the shopping mall. Launched by Irtifa Group, Montviro Islamabad was Titanium Sponsor of recently concluded Zameen Expo Islamabad 2018.
Montviro Shopping Mall Location
Montviro Shopping Mall will be located on a 326 Kanal area, along with 5 star hotel and other attractions like Mountain Safari and International Standard Theme Park. The site of Montviro Shopping Mall is positioned on Murree Expressway at a few minutes drive from the sites of Grand Hyatt Hotel and Sheraton Hotel. Bahria Golf City is also situated nearby.

Montviro Shopping Mall Payment Plan
A 30 month payment plan is being offered to buy shops in Montviro Shopping Mall. Quarterly installments will needed to be paid.


Montviro Shopping Mall Features
Montviro Shopping Mall is guaranteed to attract not only local residents from Twin Cities but it will surely be visited by large number of tourists because of its various facilities. Irtifa Group plans to launch following attractions and landmarks on 326 Kanal designated area of the project:
·         Pakistan's Longest Water Slide
·         Mountain Safari
·         International Theme Park
·         Infinity Pool
·         Water Rides
·         Ferris Wheel
·         Sky Walk
·         VFX Light Projected Banquet Hall
These are only the attractions that will be outside the Atrium Mall but even inside Montviro Shopping Mall there is no small list of attractions for shoppers, tourists and visitors. The shopping mall will contain:
·         IMAX Cinema
·         Cave Restaurant
·         Light Show
·         Adventure City for Kids
·         Shopping Floors with Distinguished themes
Specialized floors like Gold Souk, Brand Central and Fashion Hub will give visitors suitable choices to shop.
Montviro Islamabad is a landmark project where booking is underway. If you are interested, 5 Star Hotel at Montviro Islamabad is also open for booking. You can buy a guest room in the hotel and can receive monthly rent from the administration of Montviro Islamabad.
For further updates regarding Montviro Islamabad or to get timely news about real estate sector of Pakistan, please sign up for our free newsletter.