Naval Anchorage Gwadar Dealer Quota – New Deal Launched
by UPN
October 23, 2017
4 Comments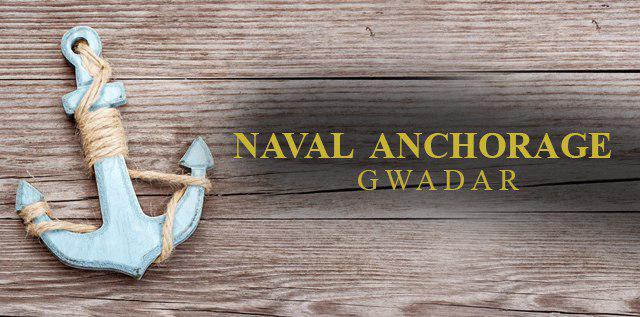 Demand for Naval Anchorage Gwadar plots have soared ever since applications were accepted from interested buyers and investors. Being the first project from any branch of Pakistan Armed Forces in Gwadar, Naval Anchorage Gwadar promises finest living conditions. For people wanting to buy confirmed plot files, dealers' quota allocated by Pakistan Navy is an ideal choice. Lump Sum payment of plot price can help you buy a residential plot in the GDA approved project that spreads over 1400 acres. Only authorized dealers of Naval Anchorage Gwadar are allowed to deal in these confirmed plot files.
Prices of Naval Anchorage Confirmed Plot Files
According to the new deal, these confirmed plot files are available at following prices:
| | |
| --- | --- |
| Plot Category | Price |
| 250 Sq. Yard | Rs. 2,200,000 |
| 500 Sq. Yard | Rs. 3,500,000 |
These confirmed plot files are available at a cheaper price than the plot files that will be allotted after balloting. A 250 Sq. Yard plot files is Rs. 50,000 cheaper and 500 Sq. Yard plot file is Rs. 100,000 less expensive than older plot files.
Price of plots is divided into two installments. First installment is to be paid up-front after which you will receive a booking form from the dealer. After carefully filling the form, you will have to attach a bank draft of 2nd installment. You will be given a receipt for the payments you have made. The receipt will also show that you have submitted the duly filled form to the dealer. Within 15-20 days of form submission to authorized dealer of Naval Anchorage Gwadar, you will be allotted a confirmed plot file in Naval Anchorage Gwadar.
250 Sq. Yard Installments
1st Installment (To Get Booking Form): Rs. 1,200,000
2nd Installment (At time of form submission): Rs. 1,000,000
500 Sq Yard Installments
1st Installment (To Get Booking Form): Rs. 2,000,000
2nd Installment (At time of form submission): Rs. 1,500,000
This is a limited time offer and is only available on first come, first serve basis. It is a good chance for those those who were not able to  submit application form of Naval Anchorage Gwadar within the set deadline.
Naval Anchorage Gwadar is a housing project that promises world-class facilities and a grand lifestyle for its future residents.  Investment in the housing project is also expected to result into high profits because of its wide front on Coastal Highway and proximity to Zero Point. High demand of plots in Naval Anchorage Gwadar has already made it a part of most trending housing projects in Gwadar within few months.
Please feel free to leave any questions in the comments or contact us directly.