GDA Restores NOC of Rafi Group for Green Palms Gwadar
by UPN
November 4, 2017
0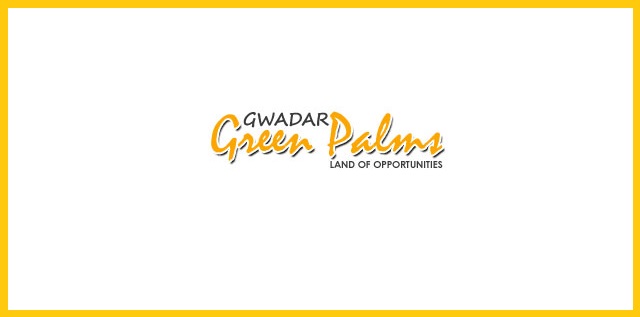 According to a notification issued by Town Planning Directorate of Gwadar Development Authority (GDA), NOC issued to Rafi Group for Green Palms Gwadar has been restored. Dated 3rd November, the notification states that the NOC issued to the developers of Green Palms Gwadar (i.e. Rafi Developers & Group) has been restored provisionally for a period of 3 years, starting from October 2017 to 1st October 2020.
GDA has also advised the developers of Green Palms Gwadar to start development work on the proposed land of the housing project. Quarterly inspections will be conducted by GDA to ensure the status and timely completion of development work in Green Palms Gwadar. It is important to note here that a few weeks back, GDA had suspended NOCs of almost all the residential schemes of Gwadar. The motive behind such a drastic step was to force the owners and proprietors of these projects to start working on the development of housing schemes rather than mere trading of plot files among the investor community.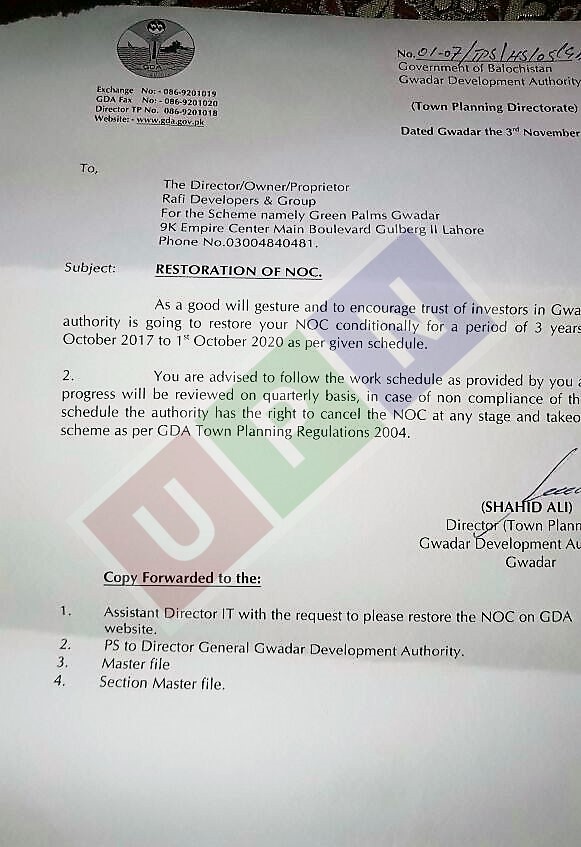 Investment Opportunity in Green Palms Gwadar
The restoration of NOC for Green Palms Gwadar is a great initiative and it will help restore the trust of investors. Development was already going steadily within Green Palms Gwadarthat is why the NOC was restored within few weeks by GDA as well. The new push in development process caused by the temporary suspension will also be beneficial for investors and buyers who are interested to buy a plot in Green Palms Gwadar.
Plot Prices in Green Palms Gwadar
Rafi Group has launched 5 Marla, 10 Marla and 1 Kanal residential plots in Green Palms Gwadar. A 3-year payment plan is offered in Green Palms Gwadar according to which a 5 Marla plot is priced at just Rs. 700,000 and a 10 Marla Plot is available at Rs. 1,100,000. An ideal location on the Main Coastal Highway and a set of fantastic facilities for future residents make Green Palms Gwadar a perfect choice for people who want to invest in the real estate market of Gwadar. Green Palms Gwadar is already considered one of the top 3 affordable and ideal housing projects of Gwadar for investment.
For any further information regarding Green Palms Gwadar or to buy a plot in Green Palms Gwadar, contact Universal Property Network.