Precinct 19 Bahria Town Karachi – Latest Updates & Details of 2 Bed Apartments
by UPN
December 31, 2018
0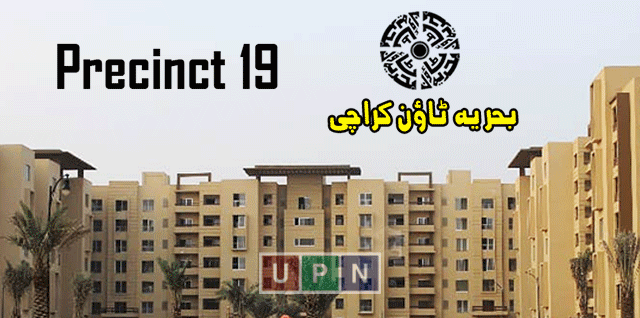 Whenever we look at the build-in Property, Bahria Town Karachi, especially, Precinct 19 is the ideal opportunity. Precinct 19 Bahria Town Karachi is the heartiest desire of everyone to have a dream residence in Bahria Town and when the outstanding option of 2-Bed Apartments is available to you it's nothing less than blessing. The construction of 2-Bed Apartments is completed. Keys are already available and numbers of families are already enjoying the luxurious lifestyle in these apartments. The ideal location, easy access and approach and all the trademark features and facilities to Bahria Town are available in these apartments. So let's discuss further details, attractions and location details of 2-Bed Apartments.
Precinct 19 Bahria Town Karachi – Location Overview
2 Bed Apartments, Bahria Town Karachi are located at the ideal location. These apartments are located in Precinct 19 that makes these are best as per as location. These apartments are located with the front block of these apartments facing Main Jinnah Avenue. If we start discussing the attractions close to these 2 Bed Apartments than, Carnival and Theme Park and Bahria Day and Night Safari are located close to it. Almost all the commercial are linked to the Main Jinnah Avenue hence these apartments' holds great importance in Bahria Town Karachi.
Precinct 19 – Development Status & Keys Available
These 2 Bed Residential Apartments were announced 4 years ago. Now today, most of the apartments are move-in ready, while some of them are under construction. While on the hand, there are many families who enjoy a peaceful and comfortable lifestyle in these 2 Bed Apartments of Bahria Town Karachi. The keys of the apartments are available and it's an ideal opportunity for you to buy these apartments at the right time.
Precinct 19 – Latest Prices & Updates
These 2-Bed Apartments have launched 4 years ago at the price of 46.50 lacs. Now all the installments are paid. Now, these 2-Bed apartments after completion and with keys are available at the price of 45 lacs to 50 lacs.
2 Bed Apartments Precinct 19 Karachi – An Ideal Residency Opportunity for You
Buying a property in Bahria Town Karachi is the dream of everyone. But if you are looking to live with your small family, these 2 Bed Apartments are an ideal opportunity for you. All the world-class facilities are waiting here for you. Bahria Town Pvt. Ltd. Has worked brilliantly to serve uninterrupted electric, water and gas supply to the residence of these 2 Bed Apartments. So don't miss the chance and get your apartment at a reasonable price for residency as well as for gradual monthly income.
For further details and updates contact our UPN Realtors or stay updated with Universal Property Network website.