Precinct 47 Bahria Town Karachi – Latest Updates
by UPN
October 26, 2018
0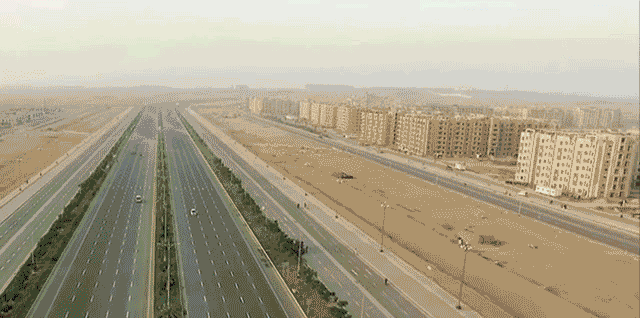 The demand for flats and plots is never ending in Bahria Town Karachi as it is one of the most successful projects by Bahria Town. Precincts 47 Bahria Town Karachi holds a great importance among buyers and investors. The popularity of this particular Precincts 47 is increasing day by day due to its prime location and the availability of 250 sq. yards plots in it. The construction of houses in this block is moving on fast speed. Investors and buyers, especially the overseas clients are showing a keen interest in this Precinct as it's a gated community of Bahria Town. Recently, a new deal of 250 sq. yards plots have been launched in Precincts 47 that looks an ideal investment opportunity. The further details of these plots are given below.
Precincts 47 Bahria Town Karachi- 250 sq. yards plots in Bahria Town Karachi
These plots of 250 sq. yards plots in Precincts 47 are a great chance for buyers and short-term investment. It's ideal location and low labor cost makes these plots a wonderful opportunity to build your dream residency at the luxurious housing project of Karachi. The prices for these plots vary as depending on location. In simple words, it's a wonderful opportunity for the interested clients to invest in the right place and get the promised profit in short-term of the period, so buying is highly recommended.
 Precincts 47 Bahria Town Karachi – Ideal Location
It is located at the difference of 4 to 5 km from the Main Gate of the Bahria Town. The prime and amazing location Precincts 47 does have a huge appeal to buyers. It is placed in front to Grand Jamia Mosque and 1 km far from Jinnah Avenue. Its central location provides it's a distinctive value for buyers.
New Deal of 250 sq. yards plots in Ali Block
A new deal of 250 sq. yards plot have been launched by Bahria Town Karachi in its Precincts 47. These plots are exclusively available on full payment as well as on easy installments plan as well. The prices starting from Rs.60 lac to 75 lac. Its one month installment is 3 lac and 31 thousand. The down payment of these plots is 6 lac 35 thousand. The rate and prices vary depending on the location on the plots.
Ali Block Possession and Development Updates
Almost 90-95% of the development of this Precinct 47 is almost completed. While the work is in progress and development is moving at a steady pace. The possession of the Precinct is expected to be announced soon.
Universal Property Network is an authorized dealer in Bahria Town Karachi. It's a trusted name in term of sale and buying property. So, if you are searching for any details, just make a contact with UPN team. You can also search latest property news.