Precinct 36 Bahria Town Karachi – Reasonable Plots of 500 Sq. Yards
by UPN
December 18, 2018
0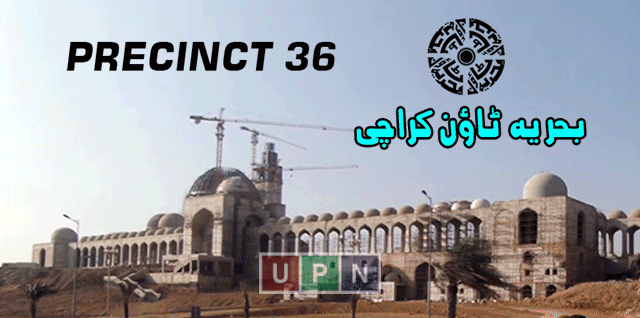 Precinct 36 Bahria Town Karachi is another one of the most amazing Precincts. It holds a significant value because of its prime location. It is beautifully designed with having many attractions in the surrounding.  The plots cuttings of 500 sq. yards are available in Precinct 36. It is beautiful and a small precinct of Bahria Town Karachi. The prices of the 500 sq. yards plots are quite reasonable as the area holds unique features in it. These plots are available with possession that is the value adding point to make the investment or to construct your luxurious residency in the beautiful precinct of Bahria Town. Here we have further details of this precinct.
Precinct 36 Bahria Town Karachi – Location Overview and Attractions
Precinct 36 is located in Bahria Sports City. It is located close to the Main Jinnah Avenue that identifies its ideal location. Basically, this precinct is facing the Main Jinnah Avenue Karachi.
If we discuss the attraction of Precinct 36, the Sports City Villas of 350 sq. yards are located at the one side of it. Rafi Cricket Stadium is one of the most important attractions that is located close to it. In the further attraction, there is the Eiffel Tower that is also positioned at the walking distance.
Development Status and Possession Available
The development of Precinct 36 is almost done. All the 500 sq. yards plots are on the ground. The work on electricity, sewerage, gas, green beds and road infrastructure, as well as the street lights, is going on the satisfactory pace. The possession of these 500 sq. yards plots are also handover that makes these plots ideal to invest or to start the construction of your home sweet home as soon as you want.
500 Sq. Yards Plots and Latest Price
Precinct 36 is a small precinct that is small in area but boosted with many attractions. The plots of 500 sq. yards are available in it. The launching price of these 500 sq. yards plots were 58 lac. And now these possession plots are available with the own price of about 10 lac to 15 lac.
The current market value of these possession plots of 500 sq. yards still make them quite reasonable to make the investment at the right time. As these plots are a part of the most luxurious housing project of Pakistan, that's why holds a high-value in the property market.
If you are interested in buying 500 sq. yards plots in Precinct 36 Bahria Town Karachi, just contact Universal Property Network. Our experienced realtors are always here to assist you in the best manner.