Precinct 58 Map Launched – Bahria Paradise Latest
by UPN
November 16, 2017
2 Comments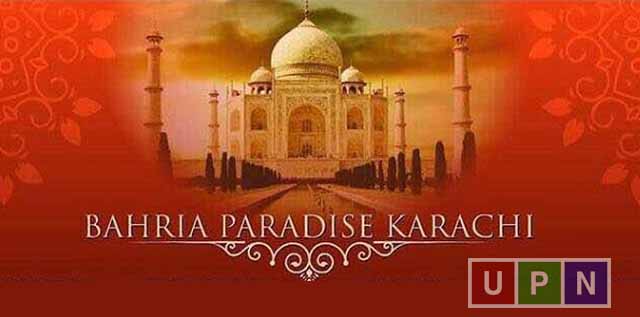 Map of a new block in Bahria Paradise Karachi has been launched showcasing the location, distribution of residential plots and available public facilities. Bahria Paradise Precinct 58 was launched to compensate some of the file holders that were not able to get allotment against their plot files. With the launch of map and master plan, it has become clear that the Precinct 58, like other blocks of Bahria Paradise, will be full of all trademark amenities of Bahria Town Karachi.
Location Precinct 58 Bahria Paradise Karachi
According to the recently launched map, Precinct 58 of Bahria Paradise Karachi will be located right next to Precinct 56. Precincts 54, 55 and 57 will also be located nearby. It will have easy approach not only within Bahria Paradise but will also be easily accessible from neighboring Bahria Town Karachi.
Plot of Bahria Paradise – Precinct 58
The new block of Bahria Paradise consists of 250 Sq. Yard and 500 Sq. Yard plots. A 120 ft wide Muhammad Bin Qasim Avenue separates 250 Sq. Yard plots from 500 Sq. Yard plots.
Nearby Located Attractions
Precinct 58 was launched for the plot file holders who did not get allotment in earlier phase of balloting for Bahria Paradise Karachi. But the new block is ideally located near to some beautiful attractions of not only Bahria Paradise but Bahria Karachi as well. Taj Mahal replica – a crown jewel of Bahria Paradise – will be located nearby. Apart from that, Dancing fountain and 27 Hole Golf Course of Bahria Karachi will be situated fairly close to Precinct 58. Residents of the block will be living near to Central Park of Bahria Paradise Karachi as well.

Facilities in Bahria Paradise – Precinct 58
The new block of Bahria Paradise Karachi – Precinct 58- consists of fancy facilities and features. 3 main roads will be running on each side of the block:Paradise Avenue (200 ft wide), Avenue 17 (150 ft Wide) and Sir Syed Avenue (120 ft Wide). Public facilities available in Precinct 58 of Bahria Paradise include:
3 different mosques will be located in the block.
Nearly 46 acre of land has been allotted for 5 family parks located at different locations in the block.
3 commercial markets will also be part of the block
Large area has been allotted for establishment of a School, College and Sports facilities.
Bahria Fountain View Apartments will also be part of Precinct 58 in Bahria Paradise Karachi.
So if you are interested to start your new life in Bahria Paradise Karachi or want to invest in a profitable plot file of Bahria Paradise, Precinct 58 seems ideal for both. Launch of the map strengthens the case of the new block as well. Contact Universal Property Network to buy a plot file in the new block. We are authentic and registered dealer of Bahria Town (Pvt.) Ltd.