Recommended Precincts to Build Your Dream Home in Bahria Town Karachi
by UPN
April 28, 2021
0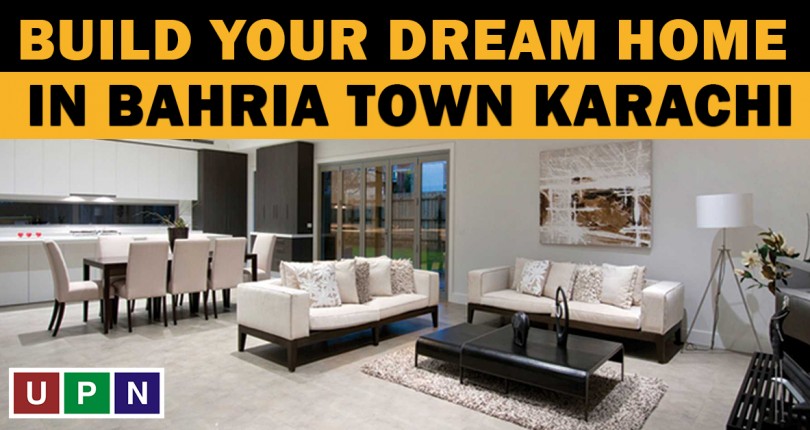 Bahria Town Karachi is an exclusive housing society where everyone desires to build his dream home. Living there is like enjoying growing the womb of luxuries and amenities. Comprising of many precincts, Bahria Town Karachi has so many options available for you. All of its precincts and offered properties are good that perfectly cater to investors' needs as per their budget and requirements. But today, we have some recommended precincts of 125 sq yards plots where you will love to build your dream house without getting out of your budget. These recommended precincts are offering a fully-facilitated lifestyle and reasonable prices.
Undoubtedly, Ali Block is the finest option to buy 125 sq yards plots and start construction over there. But the prices of the plots are high. So, we have some affordable and ideally located options for you like:
Precinct 27 Bahria Town Karachi
It's a beautiful precinct of Bahria Town Karachi, a part of the first old BTK precincts. Featuring villas of 235 sq yards, Precinct 27 holds importance because of its ideal location and easy access. Despite these constructed villas, it also has some residential plots of 125 sq yards. These plots are located in the proximity of the luxury villas.
Buying in Precinct 27 plots of 125 sq yards is recommended because these are close to inhabited areas. Yes, its villas are impressively occupied and have all the living facilities available in the surroundings. There are beautiful parks, mosque, grocery and other amenities awaits you in Precinct 27.
Precinct 31 Bahria Town Karachi
It's another good option to buy 125 sq yards plots. Precinct 31 is located perfectly and featuring the heightened location plots where the grounds are levelled. This precinct also has the appealing development of 235 sq yards of villas. Moreover, the location of Bahria Sports City Villas is also at a short distance. Due to such an impressive population density in these villas, we recommend buying in the nearby plots of 125 sq yards. All the plots are available with possession. Additionally, category plots are also reasonable in prices.
Precinct 11B Bahria Town Karachi
It's another popular precinct of Bahria Town Karachi where the ready to move villas are available. Developed with the 152 sq yards luxury villas, Precinct 11B is an ideally located precinct of Bahria Town. Surrounding by all living facilities like mosques, parks, shopping galleries, schools, and healthcare facilities, Precinct 11B is a good option to start a new life.
The inhabitation ratio in the Precinct 11B villas is very much impressive. Even more and more families are shifting there regularly. So, the 125 sq yards plots located nearby are good enough to buy and start construction.
Why these Precincts are the Best?
These precincts are best, and we are recommending these because of the population in the villas. If you buy a plot there, first the prices are reasonable and second, you will be not alone. You will have a neighbourhood and all the basic to top-class amenities that you need to survive.
Another reason to recommend these precincts is the affordability. Yes, the plots for sale in Precinct 27, 31 and 11B are cheaper in prices than the same category plots of Ali Block.
For further details, contact us!
Please contact Universal Property Network  For More Information click here or visit our youtube channel further assistance