Rawalpindi Ring Road Route and Development Status
by UPN
March 13, 2018
0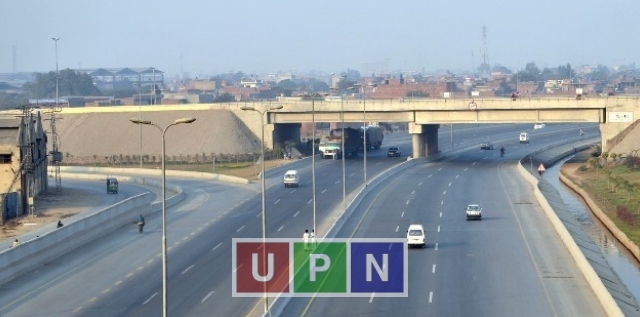 Rawalpindi Ring Road Route has been finalized that will now be constructed with a bypass-construction design. This bypass design will provide easier access to heavy traffic travelling on G.T. Road that earlier had to pass through the garrison city. Residential projects along Rawalpindi Ring Road route will also benefit from this bypass design. The project will be spearheaded by Punjab Highway Department and will be completed in 2 years.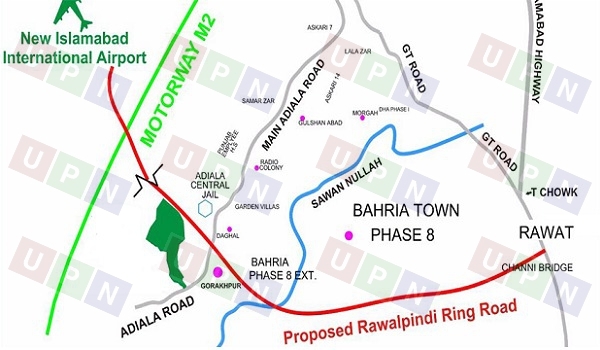 Rawalpindi Ring Road Route
Rawalpindi Ring Road will start off from Channi Sher Alam bridge near Rawat and will end up at Thalian Interchange on Lahore-Islamabad Motorway. For the moment, Rawalpindi Ring Road will not be following an encircling route like Lahore Ring Road. Rawalpindi Ring Road route will be 32 km in length and 2 separate link roads will be of additional 15.59 km length.
Rawalpindi Ring Road Development
Development on Rawalpindi Ring Road is expected to kick off this year and will finally be completed in 2020. Rs 47 Billion will be spent on the construction of the Ring Road and Asian Development Bank will be providing the majority of that amount. Ring Road will be 300 ft. wide and will include 6 flyovers, 10 overhead bridges and 3 interchanges.
Rawalpindi Ring Road Impact
Rawalpindi Ring Road will increase the overall appeal of real estate sector in this area, especially the projects near M-2 Motorway. With nearby located New Islamabad International Airport, investment opportunities will also brighten up in this area of twin cities. Projects like Capital Smart City, Al Mairaj Garden and Blue World City stand to benefit from this landmark project.
For any further updates regarding real estate sector, please sign up for our free newsletter