Real Estate Investment Advice – Factors Involved in Real Estate Investment
by UPN
July 29, 2018
0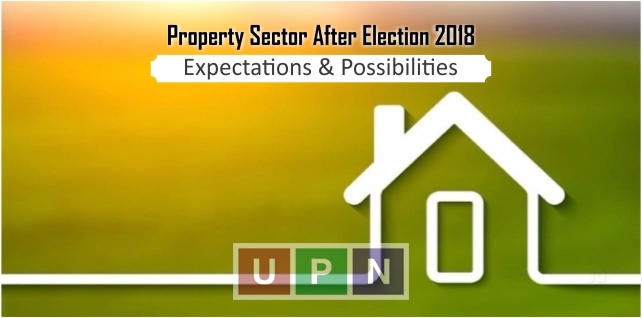 2018 general elections were perhaps the most anticipated and the most curious ones. It is the first time the entire nation was waiting impatiently for the big day and awaited the results with bated breath. The youth had an extraordinary interest in these elections as it was perceived that the country is headed for a change that can allow Pakistan to compete with the developed countries of the world. This election will be remembered in history because of the huge upsets witnessed. Undefeated politicians have lost on their home turfs for the very first time. Many Pakistanis living abroad had come only for the sake to cast their vote to their beloved party.
The elections had a great impact on business activities. It was a major reason people had stopped investing because they were fed up of the old ways the country was being run and demanded a change. Major flight of capital was witness pre-election. Many people feared investing due to the following reasons:
Election days
Filer & non-filer discrimination
Rupee depreciation against dollar
It must be noted here that according to the laws amended by previous government, a non-filer person cannot purchase a new motorbike let alone buy a property. Since the majority is a non-filer, people were forced to step back and a huge slump was witnessed especially in the real estate sector. Now people are becoming filers and this is a good sign for the real estate industry.
We know that Pakistan is not an industry oriented country and it is not easy to establish and run a factory here. Hence people invest their money in real estate as it is the most profitable and the most attractive all over the world. Moreover, it is a known fact that any industry where you can't gamble is certainly the most trustworthy with the least fear of loss. Since you can't play 'Satta' in the real estate sector, it is reliable and once you invest, you can't fear losing. The most successful business tip anyone can give you is 'buy low sell high'.
The real estate sector is at its all time low these days hence it is the best time to buy. When you purchase a piece of land on its lowest price, there is no fear of losing on it. The post-election scenario is very heartwarming as we see the rupee climb 5%. This is a positive sign and it is an indication that you must get ready for the property market to see a boom. Purchasing at this time would yield the investors greater ROI than expected. Once the new government settles down and we see new reforms coming to action, people would once again head for the real estate sector and prices would be sky rocketing.