Renting Out Your Property in Bahria Town Karachi
by UPN
November 8, 2018
0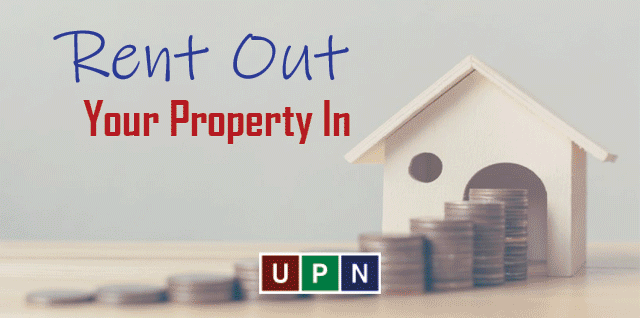 Bahria Town Karachi has rapidly transformed into the most up-market residential destination in Karachi. Not only residential plots but hundreds of apartment and numbers of constructed Villas with possession are available in this largest housing project of Bahria Town. These property options are ideal for residency and for investors who desire to earn handsome monthly rent. But before giving your property on rent, you must have to follow certain guidelines by Bahria Town Private Limited. These terms and conditions are both beneficial for the owner of the property as well as potential tenants. Let's discuss these rules and regulations in details.
Rental Guidelines for Your Property in Bahria Town Karachi
Owner of any property in Bahria Town Karachi (whether it is a home, an apartment The or the villa) who wants to rent out his/her property must strictly follow the instructions given below:
There must be a meeting between the owner of the property and potential tenant in the security department and rent office of Bahria Town Karachi.
There is a proper department in Bahria Town Karachi head by General Hasan that is tasked to handle the Owner-Tenant matters and rental properties in Bahria Karachi.
A potential tenant has to provide all the information regarding his previous residential address, his source of income and reason to shift in Bahria Town Karachi. He / She needs to provide police verification certificate in addition to details of his family member along with CNIC and photographs.
It is essential for him to submit an affidavit that he will not re-rent the property he is taking on rent.
He must have to pay all the welfare charges payable by all Bahria Town residents.
He will give a guarantee in written form that he will not make any change in the design or internal/external structure of the Bahria Town Karachi property
Protection for Owners by Bahria Town Karachi
Bahria Town is the one and only rental property option that makes the owners independent of their responsibilities as soon as they involve with this luxurious housing society. The management of Bahria Town will ensure the interests and safety of the owner's property.
A tenant will not be able to take out any stay order regarding possession of your property in case Bahria Town administration is made part of the process.
Bahria Town will no longer be a part for any owner-tenant dispute if an owner fails to inform Bahria Town administration about renting out their property to a potential tenant.
These kinds of matters would then be left to the mutual meditation and litigation between the 2 parties. Bahria Town will hold the owner of the property legally responsible for payment of all the dues or any breach of rules and regulations of Bahria Town Private Limited.