Sector F Bahria Town Lahore – Details That Will Be Helpful To Make a Profitable Investment
by UPN
November 21, 2019
0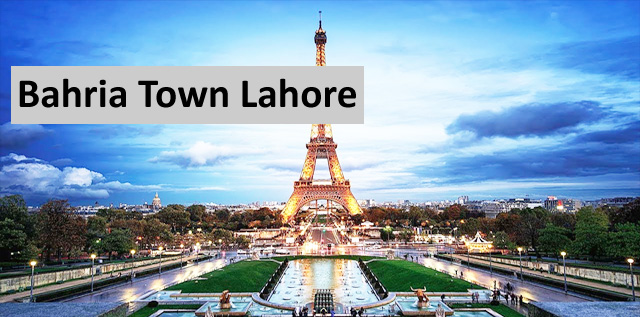 Sector F Bahria Town Lahore
Bahria Town Lahore as a whole an outstanding area to live a luxurious lifestyle and to make a profitable investment. Spanning over a large area of land, Bahria Town further comprises 6 Sectors in it. Among all of its other sectors, Sector F is known for numerous plots available for sale as well as at reasonable rates.
Located just right after Sector C and E, the development work in Sector F is almost completed. However, the remaining work is progressing rapidly. This sector is further divided into Eight Blocks. These blocks of Sector F are:
Tipu Sultan Block
Tauheed Block
Sikandar Block
Ghaznavi Block,
Alamgir Block
Shershah Block
Ghazi Block
All these blocks are very well-designed and are equipped with all the basic facilities such as electricity and water. Moreover, all the roads are carpeted and well-maintained sewerage system.
Indeed, Sector F is a place with the latest amenities, contemporary architecture, spacious parks and green spaces, various recreational spots and a safe environment.
Here we are going to share the details of some of the most noteworthy facilities of this sector that make it's attractive for buyers and investors.
Ideal Location And Transportation Facilities
Sector F is known for its ideal location. Located close to the beautiful Eiffel Tower Sector E, this sector is easily accessible from Clock Tower and Talwar Chowk.
Furthermore, Bahria Town's own transportation services also commuting within the society that makes everything easier. You can easily travel from one area to another area of Bahria Town by using this transportation service. Indeed, there are regular cabs and rickshaws facilities are also available in Bahria Town.
Raiha CineGold Plex Cinema
Looking for the best entertainment place in Bahria Town, or you are a movie buff, just plan your visit to the ultramodern Raiha CineGold Plex in Bahria Town Lahore.
It is beautifully located in Sector F. This top-class cinema is featuring advanced features and a secure environment.
Best Educational Institutes
Here in Sector F, you will find the best educational institutes that will definitely meet the educational needs of your kids. However, a state of the art Bahria Town School & College is already operation in Sector F.
Some other best schools located in the vicinity of Sector F are:
Beacon House Bahria Town Campus Lahore in Sector C
Unique High School & Academy Bahria Campus
Akhtar Saeed Medical and Dental College in Sector C
Comsat University on Defence Road
Attractive Landmarks
The magnificent replica of Eiffel Tower is located at the short distance from Sector F.
Grand Jamia Mosque is located at a short drive of only 10 minutes.
Moreover, the master plan of Sector F also features The Arena comprising a clubhouse, food court, and gymnasium.
Markets And Shopping Malls
Jasmine Grand Mall is a well-planned venture that is currently developing Opposite Eiffel Tower. Once completed, it will be one of the biggest attractions in Bahria Town Lahore. However, those living in the developed blocks of Sector F can meet their basic needs with the nearby superstores and shopping malls located in other sectors.
Beautiful Parks & Grounds
Sector F is a beautiful sector that features numbers of green parks with picnic benches. It has appealing fountains and other attractions. These highly attractive parks of Sector F are offering a clean and fresh place for children to play. Moreover, these are the best relaxing places for adults after a long and tiring day.
The 91 Kanal state of the art park is also designed beautifully in Ghaznavi Block Sector F Bahria Town.
All of these above-mention factors have added value to the property available in Sector F. No doubt, these striking features are making Sector F, the right choice to make a profitable investment.
Profitable Investment Opportunities
Sector F is basically offering two categories of residential plots i.e. 10 Marla and 1 Kanal. However, there are some blocks that are offering limited numbers of 5 Marla residential plots as well.
The buying trend of 5 Marla plot in Sector F starts from 28 lacs and goes up to 45 lacs. 10 Marla plots for sale in Bahria Town Sector F will cost you between 39 lacs to 75 lacs. Meanwhile, the well-developed plots of 1 Kanal are available at the price of 70 lacs to 1.2 crores in Sector F.
Check out our site for more detail. Latest News
For further details, just contact Universal Property Network