Top 6 Reasons Behind Huge Success of Bahria Town Karachi
by UPN
October 12, 2017
0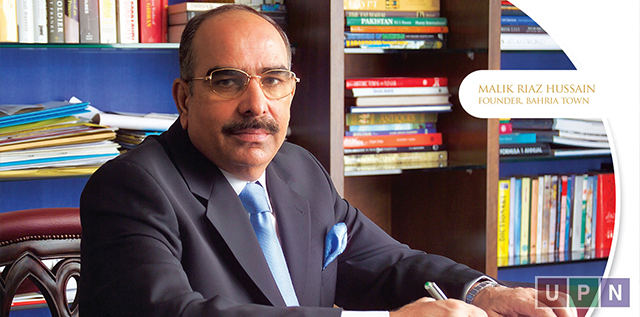 Bahria Town Karachi is turning out to be the real game changer in Karachi's real estate market. Soon after the launch, this project became the biggest highlight of Pakistan's property landscape. For the last one year, it has been dominating property buying trends with some unbelievable indicators which are continually growing. Serving interests of both investors and buyers, Bahira Town Karachi is talk of the town among realtors and end users.
As every success story has some motives behind it; here are the top 6 reasons which made Bahria Town Karachi a highly successful project.
Well Timed
When time is suitable for something, its success becomes inevitable and same happened in case of Bahria Town Karachi. With an over 20 million population, such mega project was direly needed to provide more residential opportunities to them. Bahria Town Karachi launched at the peak time when it was need of the hour, so it captured city's property market immediately.
Bahria Town – The Name Guarantees Success
In property or any other sector, credibility and notability are the most important features that create attractions among buyers. The brand always counts and this is one of the biggest reasons of Bahria Townn Karachi's popularity. Having 20+ years of excellence as real estate developers, Bahria Town's name guarantees success.
The Diversity Factor
Usually a housing project offers opportunities in limited variety to target a certain class, but Bahria Town Karachi is of diverse nature overall. The multiple sub-projects have entirely exclusive offerings to a wide range of audience with different lifestyles and luxuries. There are countless residential and commercial options in Bahria Town Karachi for the masses taking it on the top of trends.
Rapid Development Speed
Keeping its tradition, Bahria Town management has started development work in its Karachi chapter with full force.  In a short span of time, infrastructure has been materialized and construction work is continued at a rapid speed. Within a few months, Bahria Town Karachi will be fully residential that's why a large number of people are interested for its properties.
Ease of Availability
Here ease of availability includes affordability and easy payment plan which bring Bahria Town Karachi properties under majority's purchasing power. The installment plans of a number of its residential plots making it a viable option for all. Secondly, in some precincts prices are kept quite low and appeal more to mid-income buyers.
Largest City, Maximum Potential
Being Pakistan's largest city and economic hub, Karachi is ideal market to launch this kind of project to utilize its maximum potential. The geography, demographics and economic statistics of the city are supportive for real estate development here. Even a number of overseas Pakistanis are stationed in this city so Bahria Town Karachi has also caught their attention with special blocks reserved for them.
For details about latest developments in Bahria Town Karachi and its property trends, keep visiting Universal Property Network. You can also contact us for consultancy on property investments in any project of Bahria Karachi.