Most Profitable 250 Sq. Yard Plots In Bahria Town Karachi
by UPN
October 13, 2017
0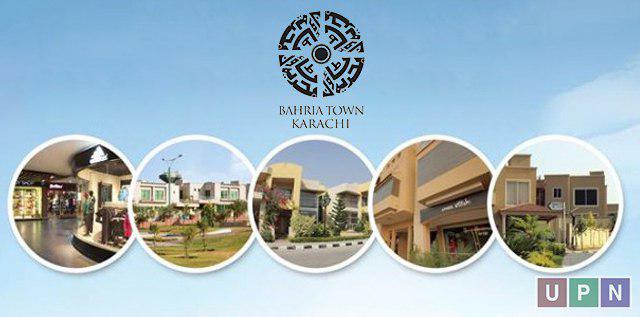 250 Sq. Yard plots in Bahria Town Karachi are becoming a hot investment commodity. As the development is nearing completion, prices are jumping higher and higher. This seems to be the right time for investors to buy a 250 Sq. Yard plot as a huge price-climb is expected in next few months. Here is a list of precincts along with prices in which these 250 Sq. Yard plots are available.
This is the most developed precinct among all the blocks that are part of this list. Possession has been delivered and construction of houses has already started. Nearby located Roots Millennium School, functioning commercial market and pharmacy add to the residential appeal of Precinct 1. Trafalgar Square and main entrance of Bahria Karachi is located at walking distance from the project. A 250 Sq. Yard plot is available within a price range of Rs. 12,500,000 to Rs. 15,000,000.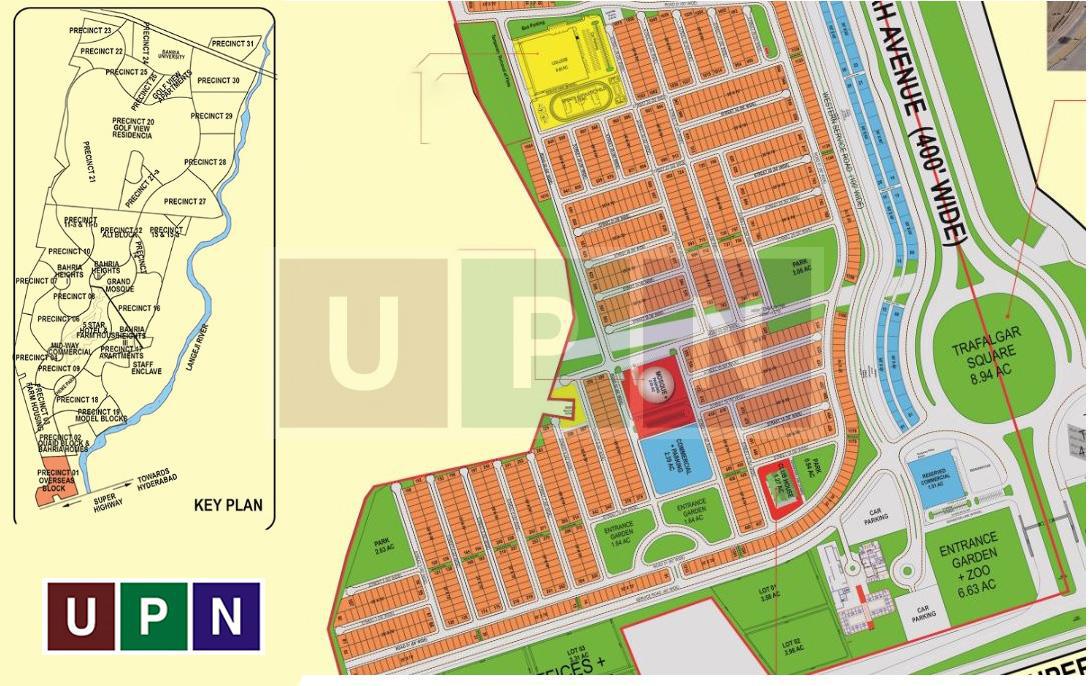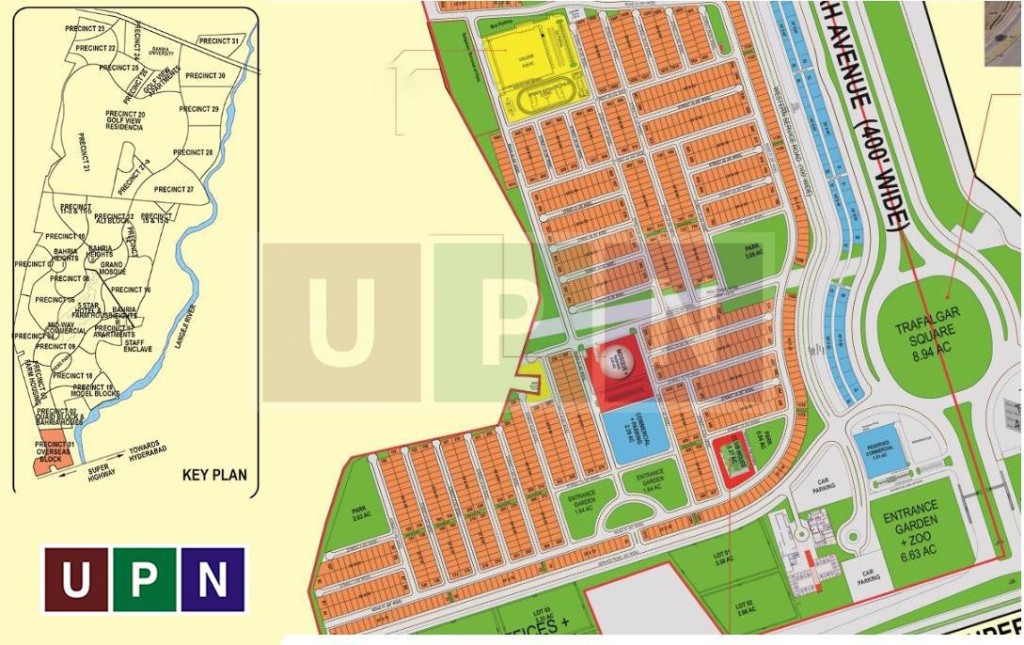 Precinct 6
Precinct 6 is another investor friendly project filled with 250 Sq. Yard Plots. Bahria Heights is located on its one side while on the other side Midway Commercial is being developed into commercial hub of Bahria Karachi. Cineplex Cinema, Five Star Hotel and International Theme Park are also located very near to Precinct 6. Right now, a 250 Sq. Yard plot in the residential project is available in price range of Rs. 8,500,000 – Rs. 9,500,000. As possession is available in the precinct, you can start construction for your new home right away after you pay for your plot.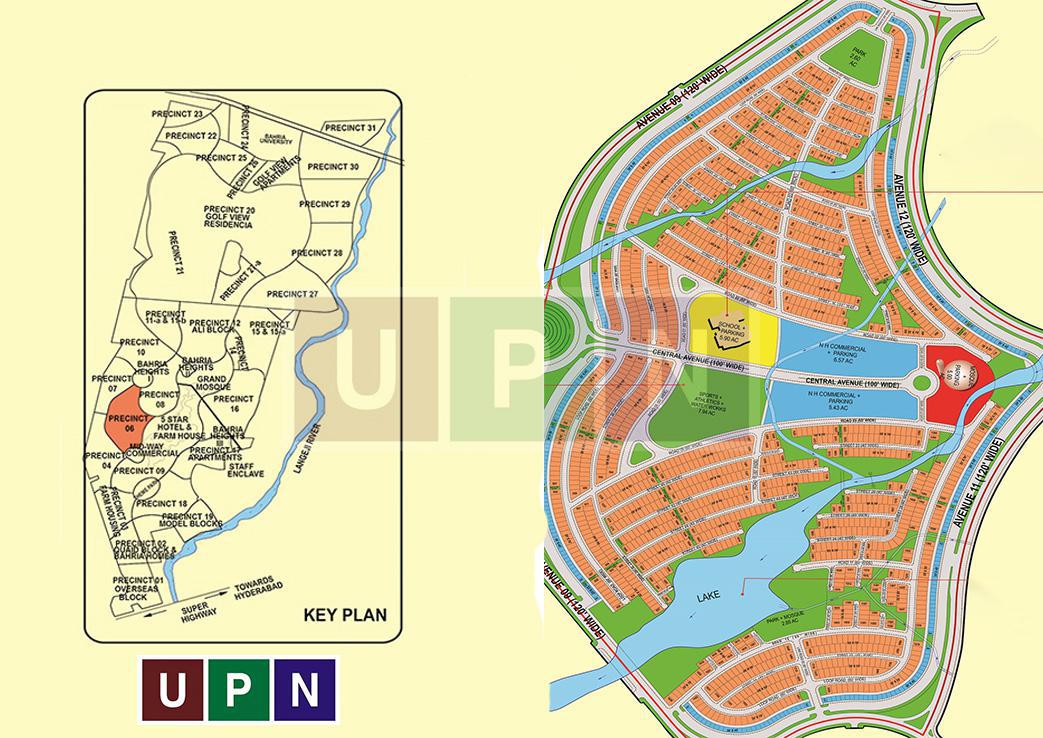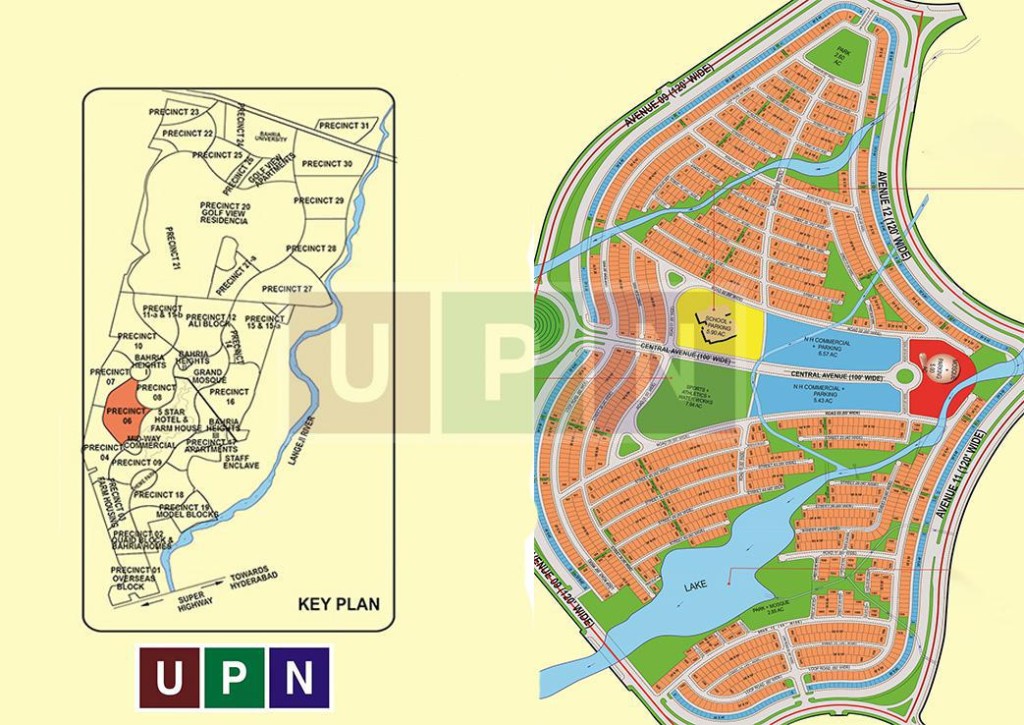 Precinct 8
Another block filled with 250 Sq. Yard plots, Precinct 8 neighbors Grand Jamia Mosque and Bahria Heights II. Ali Block is also located next to the residential community and a 100 ft. wide link road connects Precinct 8 with Jinnah Avenue, the main gateway of Bahria Town Karachi. A 250 Sq. Yard residential plot in the project is available within the price range of Rs. 8,800,000 – Rs. 9,800,000.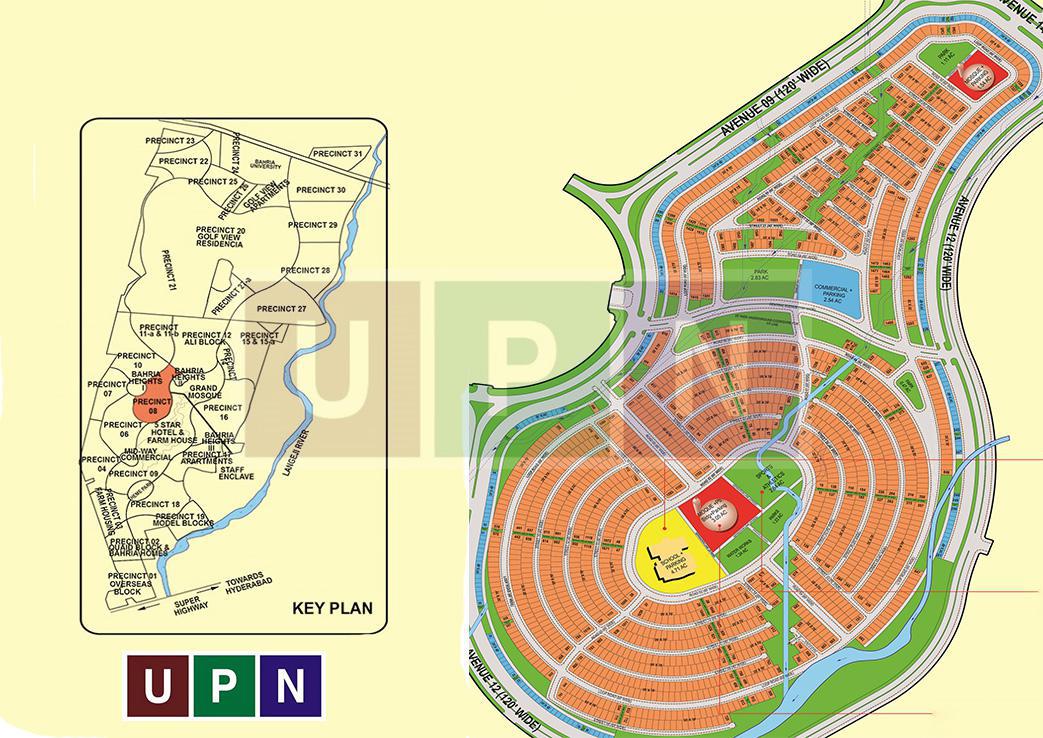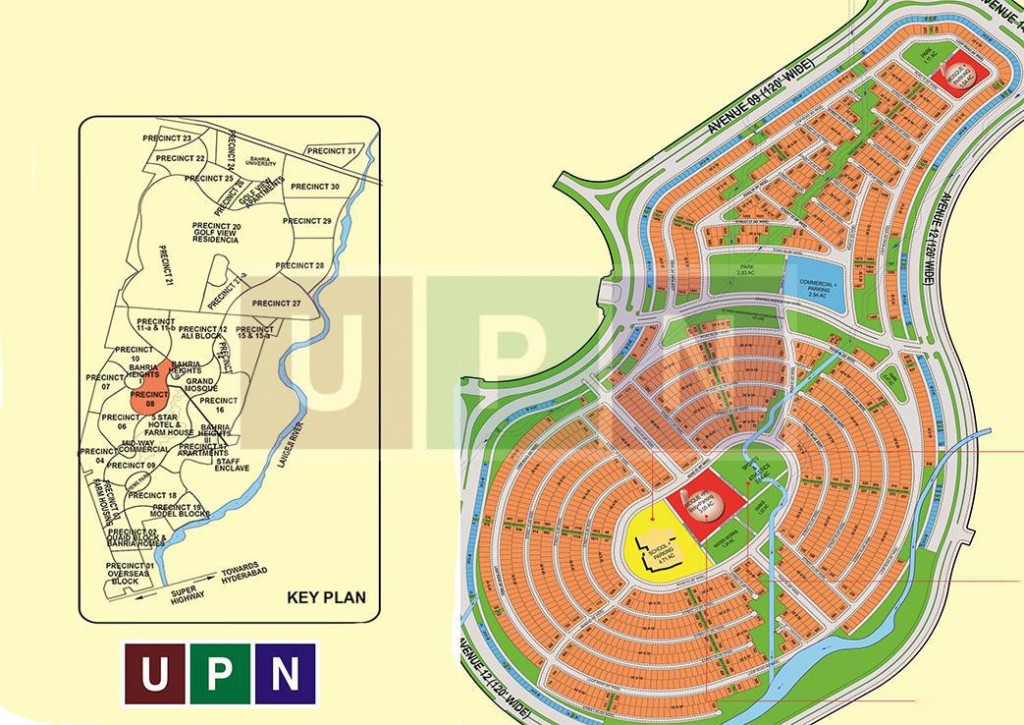 Precinct 16
Consisting of least expensive 250 Sq. Yard plots in the entire list, Precinct 16 is a real investment opportunity. Development is 90% complete in the project and it's going to be located right next to Bahria Paradise Karachi. On the other side of Precinct 16 lies 400 ft. wide Jinnah Avenue and Grand Jamia Mosque. At a drive of few minutes from Precinct 16, MidwayCommercial, International Theme Park, Cineplex Cinema and 27-Hole PGA standard Golf Course will be located in future. Plot price in the ideally located precinct currently ranges between Rs. 8,000,000 and Rs. 9,500,000.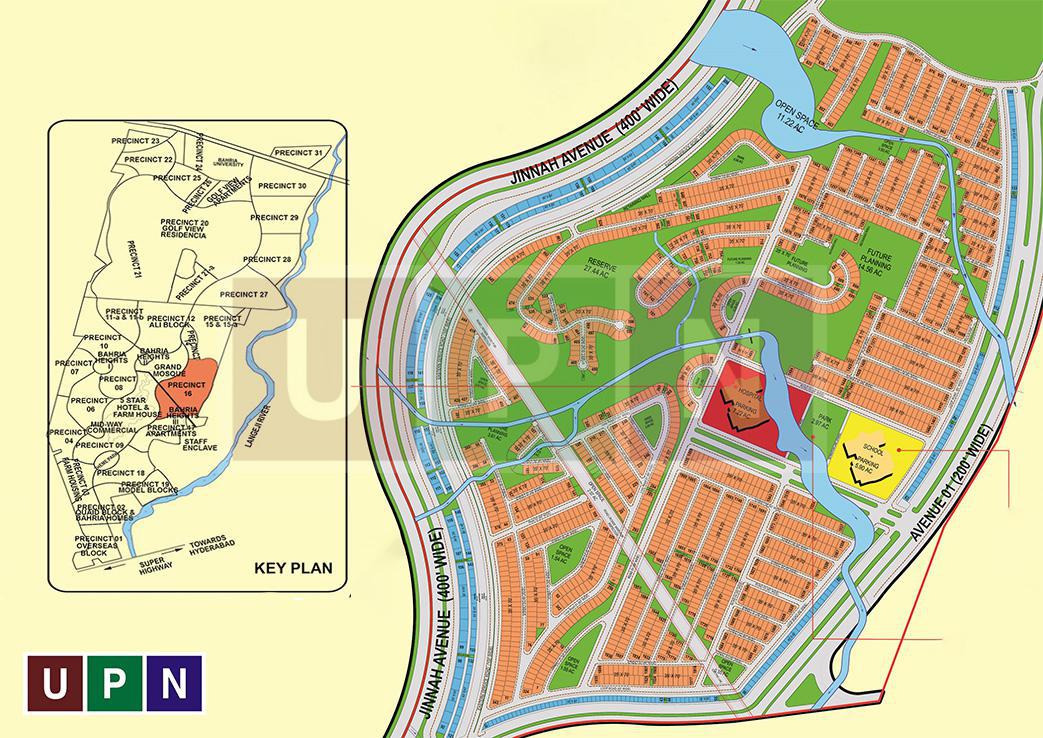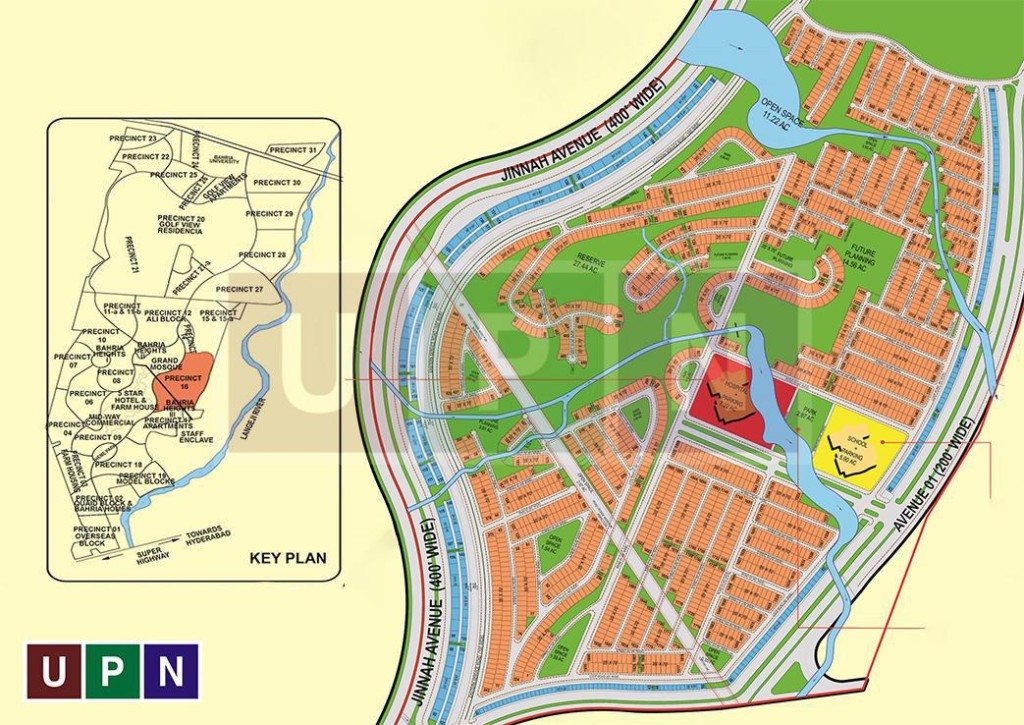 Bahria Town Karachi is a rapidly developing project holding a lot of promise for investors. Above list of Precincts – filled with 250 Sq. Yard plots – offers ample investment opportunities. If you think these plots are way too expensive, you can always invest in less expensive 125 Sq. Yard plots of Bahria Karachi. If you are not interested in residential plots and considering to invest in commercial plots, there is a special offer available in Midway Commercial Side-A.
If you want to invest in any of the above precincts, contact Universal Property Network. We are an authentic and registered dealer of Bahria Town (Pvt.) Ltd. We have helped hundreds of clients and investors to buy residential and commercial plots in different Bahria Town societies across Pakistan.