Top Reasons to Invest In Bahria Town Nawabshah
by UPN
October 19, 2019
0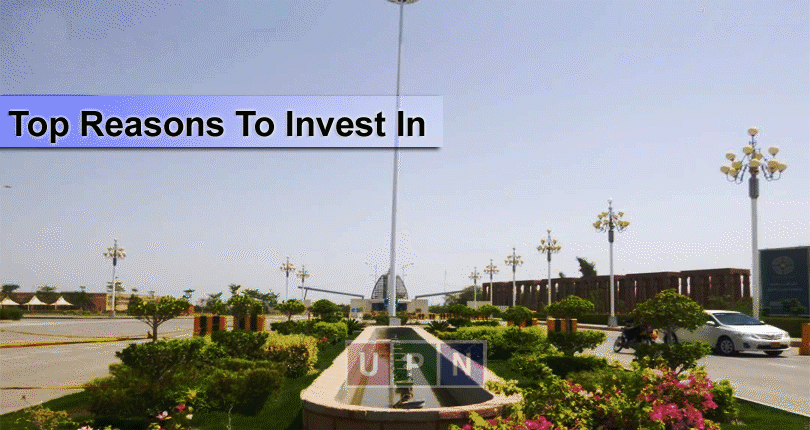 Top Reasons to Invest In Bahria Town Nawabshah
Bahria Town Private Limited is one of the best real estate developers of Pakistan. They have brilliantly changed the whole trend of the real estate market with their excellent work and professionalism. Due to their professional customer dealing and excellent sort of development work, their projects are considered the best, highly-attractive option for investment.
Not only local investors but overseas investors also prefer to invest in the projects of Bahria Town.
After gaining huge success in different projects of Lahore, Islamabad, and Karachi, now they are ready to set the new standards of success with another project Bahria Town Nawabshah.
Just like other projects of Bahria Town, Bahria Town Nawabshah is a gated community equipped with all the modern-day facilities and offering multiple investment options in it. But still, the question is why one should invest in Bahria Town Nawabshah? So today, we are going to discuss some top reasons that make this society the golden opportunity for investment.
 Affordable Prices & Flexible Installment Options:
Bahria Town Nawabshah is generally a new project propelled in Sindh; so the prices of plots are kept reasonable considering the acquiring force of the white-collar class of Pakistan. Moreover, the installment plan of plots is abundantly kept casual for a typical man who can't manage the cost of extensive installments. The payment plan of both the residential and commercial plots is spanning over a period of 3 years. This payment plan makes the investment in the project more attractive and feasible.
 High Return on Investment
Affordable rates and feasibility of investment have not just made Bahria Town Nawabsha the ideal residential society. But it is also offering the best returns on investment. If you are not planning to reside in Bahria Town Nawabshah, you must consider it for profitable investment.
The average price of a 10 Marla plot in Bahria Town Karachi is around Rs 50 lacs to 60 lacs. These prices are expected to grow further in the future. Whereas, the price of the same 10 Marla plots in 2014 was Rs. 28 lacs.
The launching prices of 10 Marla plots in Bahria Town Nawabshah are also similar to the launching prices of plots in Bahria Town Karachi. So we can expect that these plots will also follow the footsteps of the Karachi project in terms of a high return on investment.
Therefore, we can say that Bahria Town Nawabshah is offering the best opportunity for investment with and promising returns on it.
Availability of All Basic & Top-Class Facilities
The shortage of gas, electricity, and water is the basic problem in the different areas of Karachi and Sindh. But in Bahria Town Nawabshah, its residents will be provided with all such facilities 24 hours a day and 7 days a week. The availability of all basic facilities is one of the top reasons that attract investors to choose Bahria Town Nawabshah for investment.
Not only the basic facilities but Bahria Town Nawabshah is offering all the top-class facilities under one roof. Its residents will be provided with the best health, education, and shopping facilities.
Trustful Name & Secure Investment
Bahria Town Private Limited always delivers what they promise that's why it is one of the most trustful names in the real estate sector of Pakistan. Moreover, the investment in any of Bahria Town's project is considered to be highly secured. People know that their money is in safe hands. There is no chance of any fraud related to hidden charges, plot sizes, location and loss of investment. So that features also make Bahria Town Nawabshah the best and reliable investment option. 
Check out our site for more detail. Latest News
For best consultancy services in any of the Bahria Town's project, contact Universal Property Network.