100% File Merging Facility in Bahria Town Karachi – Limited Time Offer
by UPN
January 27, 2021
0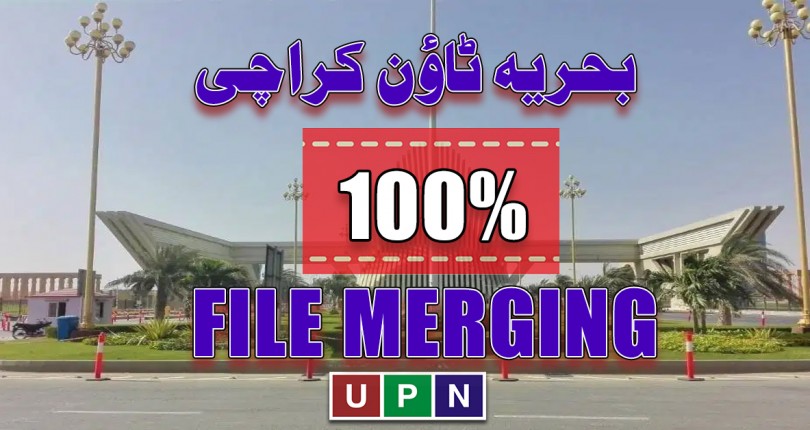 Bahria Town Karachi is a mega housing venture where a safe, secure and comfortable living awaits you. It is the top most attractive housing project by Bahria Town Pvt Ltd. Launched a few years back; this society has become the most luxurious place to live in Karachi. Well-equipped with all the world-class facilities, Bahria Town Karachi offers a wide range of residential and investment opportunities.
Unfortunately, it does have some disputed/non-developed properties, which has to affect its reputation badly. This includes the plot files of some old BTK precincts, Bahria Sports City, and Bahria Paradise. However, Bahria Management is offering a solution of merging for all these disputed properties. The 100% merging facility for all such files is indeed an opportunity that must be considered. Let's know more:
Merging Facility for the Disputed/Non-Developed Files
Bahria Town is providing the best opportunity of plot merging to all the affectees with disputed properties. This 100% plot merging facility is provided in all the residential and commercial plots of Bahria Town. Also, you can merge your files in the residential and mix-used projects developed by the private builders.
By choosing this facility, you will not only get rid of your stuck investment in the disputed files, but 100% of your payment will be adjusted in a newly developed property.
For example: If you have paid 40 lacs for your disputed plot of 250 sq yards, 100% of your payment will be merged into the new property you choose. However, if the new property is more than your merge property's price, you have to pay the remaining amount. Both the full cash and installment options are available.
Last Date to Merge Your Plot Files
Bahria Town has recently issued a notice with a deadline of the plots merging facility. Yes, Bahria Town has extended this date from time to time at the request of Bahria affectees. However, the final notice was published a couple of days ago. Now the last date to get benefit from this merging facility is 15th February 2021. This is the final deadline, and no plot files will be entertained after it.
If your investment is stuck in any of the disputed plot files of Bahria Town Karachi and you want to utilize it, then choose this 100% file merging facility.
If you plan to merge your file in any of the residential, commercial, or mix-used projects, be quick and contact Universal Property Network for further details!