How to Apply for Possession Bahria Town Karachi – Possession Guide
by UPN
August 12, 2018
0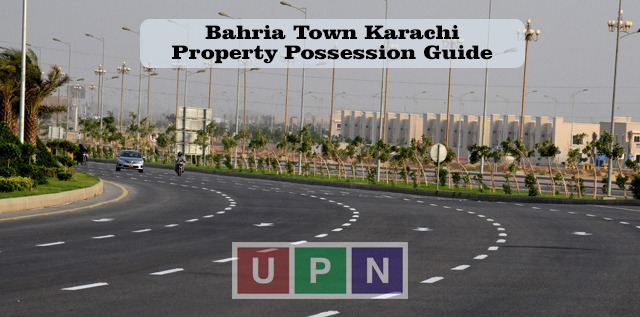 Bahria Town strives to keep its standards high to remain the number one housing society in Pakistan. Buyers often face problems when they are ready to obtain possession. This is mainly due to not knowing the proper procedure for plying for final clearance. Prices can vary according to plot size and location but overall procedure remains the same for everyone. In this post we will provide you understanding how you can apply for final clearance once you've successfully paid off all installments.
Documents Required to Apply for Possession in Bahria Town
One must ensure that he provides all the following documents when applying for possession.
Request for possession (to be filled by the allotted). Request form can be obtained from management office.
If issued earlier, the provisional allotment letter must be attached.
Copy of CNIC.
2 passport size photographs. It is advisable to provide your latest pictures to avoid any future inconvenience.
If in any case the original buyer cannot appear at the time of applying for possession, then an 'Authority Letter' on a stamp paper of minimum amount of Rs. 100 will be required to submit. Photograph and CNIC of the person applying for possession on behalf of the original allotted person must also be attached.
Original copy of Booking Form or Transfer Letter should be attached
All original installment and others deposit slips must be presented. If the plot requires any category charges, the category challan slips must also be presented.
Possession Charges
Here are the charges details that you have to pay at the time of applying for possession.
S.No
Plot Size
Utility Charges Rs.
Possession Charges Rs.
Maintenance Charges Rs.
Bahria Homes – Quaid Villas – Iqbal Villa
1
Old Bahria Homes 6 Marla 150 Sq. Yards
130,000
165,000
1,500
2
Old Bahria Homes 8 Marla 200 Sq. Yards
165,000
150,000
2,000
3
Iqbal Villa 6 Marla 150 Sq. Yards
130,000
165,000
1,500
4
Quaid Villa 8 Marla 200 Sq. Yards
165,000
220,000
2,000
5
Sports City Villa 350 Sq. Yards
210,000
325,000
3,500
Extra Land & Extra Space Charges
Residential plot Rs. 10,000 per Sq. Yard
Commercial plot Rs. 25,000 per Sq. Yard
Bahria Apartment Rs. 2,500 per Sq. Yard
Bahria Heights Rs. 5,500 per Sq. Ft
Utility connections and possession charges will be paid on their respective slips only. Ensure that you get the right slips.
Utilities Provided by Bahria Town
3 Phase Electricity Connection
Telephone Connection
Water and Sewerage Connection
Gas Connection
Universal Property Network Services
If you still face problems in obtaining possession, we are here to help you. We are authorized dealer in Bahria Town. We can help you in purchase or selling of your property in Bahria Town. You can contact us through our website or you can also connect with us via our telephone numbers. You are welcome to visit our office any time for professional advice and great hospitality. Our experts will greet you warmly.