Bahria Heights and Bahria Apartments Karachi – A Comparison
by UPN
June 8, 2021
0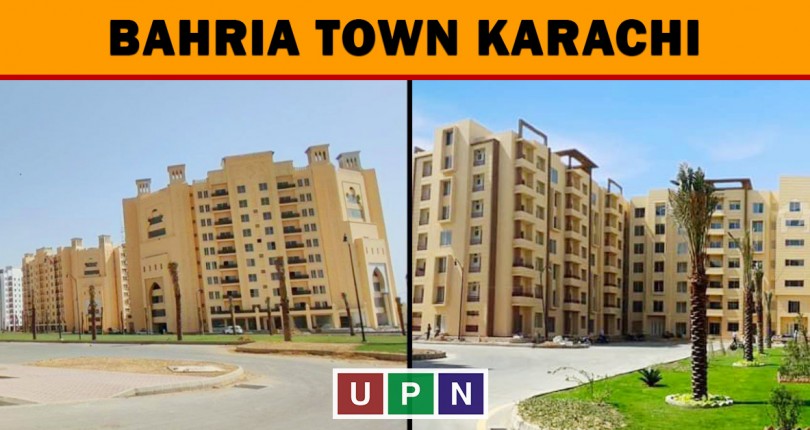 Bahria Heights and Bahria Apartments Karachi, are fabulous apartment' projects in Bahria Town Karachi. Both are located in different precincts but offering the same, luxurious 2 – bedroom apartments. Offering world-class residential facilities, the demands for apartments in these projects is very high. One of its is completely developed and well-inhabited while the other will get populated soon. The prices of apartments are also different but no one of them is short is facilities.

Let us compare both projects so that you can choose the best, suitable option for you!
Bahria Apartments Karachi
This project comprises beautiful apartments buildings offering 2 bed, 3 bed, and 4 bedroom luxurious living spaces. The distance of this project from the main gate of Bahria Town is less than 1 KM. It is located in Precinct 19 Bahria Town Karachi. There are 5 to 6 Jinnah Facing apartment' buildings as well. The 2 – bedroom apartments in Bahria Apartments are measuring the area of 950 sq ft. A shopping gallery and a mosque are operational there. It's a well-planned residential project where all the international standard living facilities are available.
People are living in Precinct 19 apartments. All the apartments are available with keys. The latest prices of Bahria Apartments 2 – bed apartments are 80 lacs to 95 lacs. Apartments on rent are available in the bracket of 28 thousand to 35 thousand per month.
Bahria Heights Karachi
It's another very popular apartment's project in Bahria Town Karachi. It is offering 2 – beds apartments for sale. Bahria Heights is located in proximity of Grand Jamia Mosque at the Junction of Precinct 6 and Precinct 7. Apartments in Bahria Heights are covering 1100 sq ft of land. These are a total of eight buildings where the possession of Tower A and Tower H will be available in a couple of weeks.
Learn More: Ready for Possession Shops and Apartments in Bahria Heights Karachi
Before the announcement of possession date, the prices of Bahria Heights Apartments were around 70 lacs to 80 lacs. But prices increase within 1 -2 months. The latest prices of apartments in building A and H are around 90 lacs to 1.10 crores.
A large number of families are residing in the proximity of Bahria Heights in Precinct 7, Precinct 8, Precinct 10A and Precinct 11A villas. All the living facilities are available nearby.
Moreover, to facilitate the residents of Bahria Heights, this project features commercial shops on the ground floor. Once the possession available, these shops will be operational. These shops are especially available for grocery and medical stores.
Which One is the Best?
Bahria Apartments and Bahria Heights, both these projects hold significant importance. People are living in Bahria Apartments but soon Bahria Heights will have a good inhabitation ratio. Same facilities are available in both these projects. Moreover, the difference in the prices is not so much. So, choosing one over the other completely depends on your decision.
For best consultation, contact us directly!
Contact us for further assistance.
Please contact Universal Property Network  For More Information click here or visit our youtube channel further assistance