Bahria Orchard – The Land of Luxury Style
by UPN
January 9, 2019
0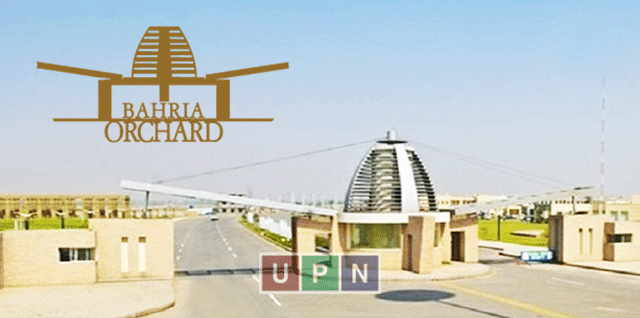 Rich in culture and being passionate about the traditions, Pakistan has the beauty that is hardly seen in any other country. This country is a mixture of historical places and modern amenities. It has some masterpieces that are loved by the natives as well as by the foreigners. One of those masterpieces is Bahria Orchard.
Bahria Orchard is the project of Bahria Town, which itself is real estate development private company that manages properties in different cities of Pakistan. Bahria Town has major divisions like Bahria Town Rawalpindi, Bahria Town Lahore, and Bahria Town Karachi. If we talk about Bahria Orchard, then it is also sectioned like Bahria Orchard Lahore and Bahria Orchard Rawalpindi.
Natural Beauty of Bahria Orchard
Bahria Orchard is an actual land of luxury and natural beauty. There are numerous homes which all depict the luxury lifestyle and let you enjoy the advanced facilities. The greenery in lands of Bahria Orchard amazes the eyesight of the visitors and lets everyone have a peaceful and healthy feel. You can see the colorful and prominent fruit trees as well as the yellow flowers.
The combination of natural bounties and modern lifestyle makes Bahria Orchard a wonderful and comfortable place to live in.
Bahria Orchard – Facilities and Features
Residents of Bahria Orchard are entertained by lots of facilities. For example, Bahria Education Complex. It not only helps kids to learn the best but it also allows them to get the career guidance and have a successful future. The professional and highly qualified instructors utilize the advanced educational techniques to give better guidance.
Bahria Medical Complex offers the quick service in the form of the ambulance and the treatment domains in hospital involve neurology, cardiology, gynecology, nephrology, dermatology, dentistry and lot more.
Bahria Orchard has the shopping mall which encompasses the variety of products like grocery items, designer clothes as well as there are a food court and playing areas. For uplifting the moods of visitors and to give them proper entertainment resources, there are places like the zoo, with the variety of animals, parks with stress-relieving greenery and Golf course. Moreover, there is an entertainment center with a restaurant, community center, cafe, food court, swimming pool, and game terminals.
In case you need any guidance of investment in Bahria Orchard or want to sell or buy your property, call Universal Property Network or send a message in the chat box on website  In order to get the latest updates, subscribe to UPN's newsletter.